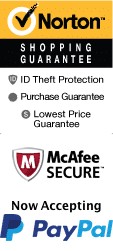 4 Hours Jetski Rental of Cape Coral
2414 SE 15th Terrace Cape Coral, Florida 33990
1-800-987-9852
Chat Now
Get ready for an adrenaline-pumping adventure with the 4-Hour Jet Ski Rental of Cape Coral! Located in the heart of the Gulf of Mexico, Cape Coral is surrounded by water, perfect for water activities like jet skiing. This rental experience is an ideal way to explore the scenic views of Florida's southwest coast and enjoy the warm weather while cruising the waves.

You will spend four hours exploring the beautiful waters of Cape Coral on a jet ski. The rental includes fuel, life jackets, and safety instructions so you can enjoy your ride with peace of mind. You will have the freedom to explore the hidden gems of the Gulf of Mexico at your own pace, with no limitations on where you can ride.

Glide through the waters at high speeds, jump over the waves and show off your tricks! The jet skis are well maintained and provide a thrill to those who love the water. You can ride alone or with a partner, giving you the perfect excuse to come with friends, family, or your significant other.

Take in the breathtaking views and keep an eye out for the colorful sea creatures around you. If you're lucky, you might even get to see some dolphins swimming playfully around your jet ski. As the rental is for four hours, you will have plenty of time to explore the Gulf of Mexico and make unforgettable memories.

The Jet Ski Rental is a popular attraction for those who love adventure and the water. It's a great way to enjoy a day out in the sun and add excitement to your vacation. Whether you're an experienced rider or a beginner, this is an excellent opportunity to get started on jet skiing.

In conclusion, the 4-Hour Jet Ski Rental of Cape Coral is an exciting adventure that should not be missed! With the freedom to explore the Gulf of Mexico at your own pace, you're sure to have a good time exploring the beautiful views and wonderful sea creatures. Book your rental today, and add an unforgettable activity to your Florida vacation.
Book Now!