Fort Lauderdale, FL Hotels with Airport Shuttle
View all 10 Hotels with Airport Shuttle
Fort Lauderdale, FL Hotels with Airport Shuttle
Airport shuttles is a necessary amenity that the hotels should include and we understand that here at best western Fort Lauderdale Airport. Our air shuttles are inspected regularly to check if the shuttles are in proper driving conditions. We check the shuttle thoroughly and only after they pass the inspection they are used to take passengers. We make sure that the shuttles are very spacious and the seats are comfortable so the passengers can enjoy a very pleasant journey to the airport. The driers for the airport shuttles are very experienced and properly trained to drive the passengers safely to the airport.
Free shuttle to and from the airport.
The Hilton Fort Lauderdale Beach Resort Hotel is located on North Fort Lauderdale Beach Boulevard Fort Lauderdale Florida. This hotel is located directly on the beach so you will have easy access all day long. As a guest here you will get to enjoy free Wi-Fi, paid hot breakfast, paid valet parking, hot tub and microwaves and refrigerators in all of the rooms. You will also receive free shuttle service to the airport and to all your favorite local attractions. The pool here at this hotel is amazing and it features individuals lanes for swimming.
Airport shuttle available for a fee.
Rating:





Customer Rating:





Come enjoy a relaxing stay at the Crowne Plaza Hotel in Fort Lauderdale Florida. A free shuttle service from the airport to the hotel is provided. This location is not only near the airport but it is only 2 miles away from Downtown, near restaurants, shopping, and entertainment. Non Smoking rooms, suites, and rooms for families are provided. Each room is equipped with flat-screen TV to optimize your viewing enjoyment. There is a pool on the premises. Guests are welcome to enjoy the pool at their convenience.
Free shuttle to and from the airport.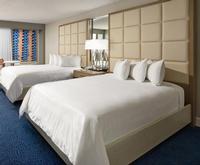 Bahia Mar Fort Lauderdale Beach has been trying for decades to give its customers the best experience of hotel stays for decades. We understand that they want to travel as much as possible and so we try to take care of all the necessary things for them. The airport shuttles at our hotel make sure that they can reach the airport safely. We have a team of experienced drivers that are dedicated to driving the customers to the airport quickly and safely. We are very cautious about the health of our airport shuttles and they are inspected on a regular basis.
Free shuttle to and from the airport.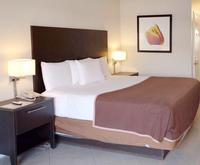 Enjoy eating at the delicious on-site restaurant while enjoying easy access to the airport in Fort Lauderdale and close proximity to many other useful and interesting sites in the city of Fort Lauderdale. Browse the Internet with confidence knowing you have free Wi-Fi and many other unique amenities before going out and enjoying your vacation in the South Florida area. When you return home you can go get something to eat and retreat into your comfortable room that features a really great bed and many other amenities like a complimentary shuttle to the airport so you can easily get to and from there when you want.
Airport shuttle available for a fee.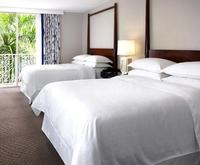 Rating:





Sheraton Suites Cypress Creek in Fort Lauderdale is considered a boutique Hotel, this hotel has an amazing pool, beautiful suites and offer a very important service to all of their guests which is an airport shuttle. The airport shuttle help guest to get to the hotel and from the airport faster and more securely. Sheraton Suites takes very seriously the safety and well-being of their guest so take advantage of this service during your vacation in Fort Lauderdale, Florida. Sheraton Suites Cypress Creek is just minutes away from airport in a very convenient location.
Free shuttle to and from the airport.
View all 10 Hotels with Airport Shuttle