4 Star Hotels in Fort Lauderdale
Comfort and quality are always a necessity when choosing where you want to stay during your vacation in Fort Lauderdale. Ensure that you get both by choosing to stay in four star lodging. Each of these options are four stars, so you know that you will get great accommodations. Book online!

4 Star Hotels in Fort Lauderdale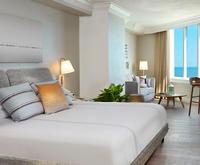 Pelican Grand Beach Resort in Fort Lauderdale, Florida offers guests immediate entry to its glistening white sands and beach. This resort is located under three miles from Jungle Queen Riverboat Fort Lauderdale as well as the Mai-Kai Polynesian Dinner Show. The Pelican Grand Beach Resort offers their guests access to a fitness center, pool as well as bar service, there is also an indoor hot tub as well as an on-site restaurant, The North Ocean Grille which offers breakfast, lunch, dinner and dessert menus.
Rating:





Your stay in Fort Lauderdale will be exotic and fun at the Westin, a luxurious hotel with three wide acres of gorgeous trees, lagoons, and scenic landscapes. Your whole family will enjoy the relaxing dry sauna, the heated outdoor pool and the Jacuzzi that goes to the lagoon! You don't have to miss a single workout on your trip at the Westin Workout Fitness Studio that has all the fitness equipment you will need. Don't forget you can check out some amazing attractions within 2 miles like horse racing, entertainment live, and gambling at the Isle Casino and Pompano Park.
Hilton Fort Lauderdale Beach Resort is always making sure that the customers get what they expect from a four-star hotel. We understand the high expectations of service a customer would have from a four-star hotel and we always make sure that we put our best effort to meet their expectations. The bedrooms are nicely decorated and furnished so the customers get the homely feeling. The beds are very very comfortable so the customers can have proper rest in them. We make sure that the toilets are also comfortable for use and all the necessary things are present in there. The food quality in our restaurant is also top class.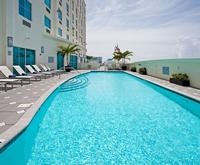 Rating:





Customer Rating:





Very good
Eugene Morelli
Springhill, FL
Crowne Plaza Fort Lauderdale Airport / Cruise Port is a fabulous place to be your home away from home on your next visit! One of the most attractive benefits of this property is the location! Situated within minutes of the Broward County Convention Center, the Broward Center for the Performing Arts, the Shoppes of Las Olas and directly across from the Port Everglades Cruise Port, you are nearby just about anything and everything that you could possibly want to be! Amenities include free shuttle services, free wi-fi, free parking, concierge service, a state of the art fitness center and an outdoor pool.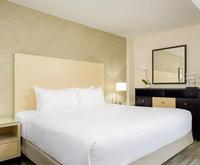 Rating:





Customer Rating:





Thank you for the prepaid booking really appreciate.
Adebola Pelemo
Ware, MA
Hilton Fort Lauderdale Marina Fl provides its customers with all the amenities that they expect from a four-star hotel. We have been in the hotel business for years and we know how to give our customers the best care. We give special attention to details to make sure that the hotel rooms are comfortable for the customers. We make sure that the beds are comfortable so the customers can take rest. We provide customers with a huge variety of choices when it comes to foods in our restaurants. Our chefs love to make exotic foods to satisfy the need of the customer.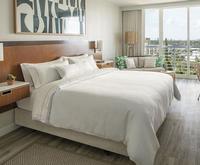 Enjoy first-class accommodations when you stay at the Westin Beach Resort and Spa on your visit to Fort Lauderdale, Florida! Located directly on the beach, this property is also situated within minutes of the Jungle Queen Riverboat Cruises, the Sawgrass Mills Mall, Sun Life Stadium and the Fort Lauderdale Cruise Port. On-site amenities include a heated outdoor pool, state of the art fitness center, tennis courts, hot tub, and a spa. Additionally, this hotel offers a kids club so the parents can play while the kids are away having their own age-appropriate fun activities! Rooming choices are standard rooms or suites and all come with a coffee maker, iron and board and cable television.