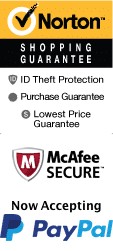 Wynwood Graffiti Golf Cart Tour
413 NW 27th St Miami, Florida 33127
1-800-987-9852
Chat Now
If you're a lover of art and looking for an innovative way to explore the city of Fort Lauderdale, then the Wynwood Graffiti Golf Cart Tour is the perfect choice for you! This tour takes you on a fun-filled adventure through the colorful and vibrant district of Wynwood, known for its exceptional art scene.
About the Tour
The tour guides you through the murals and graffiti that adorn the walls of this area. You will get to ride a golf cart with a knowledgeable guide who will give you information about the art, the artists, and the inspiration behind each artwork. This tour is perfect for artists, photographers, and anyone who loves art. The tour lasts about one hour, and the golf cart accommodates up to six people. You will need comfortable clothing and shoes as there will be some walking involved during the tour. The activity is perfect for all ages, and you will enjoy it whether you're with family, friends, or alone.
About Wynwood
Wynwood's art district attracts thousands of visitors all year round, and with good reason. The artworks are truly breathtaking, and the graffiti murals are some of the most exceptional and creative ones you will ever see. These murals tell a story unique to the artists and their inspiration. Wynwood's roots started from local artists who converted abandoned buildings into galleries, interactive spaces, and artist workshops. The result was a place that now thrives with art, culture, music, and a fantastic culinary scene. The Wynwood Graffiti Golf Cart Tour introduces you to this environment and gives you a real feel of what makes the area so special.
If you want to experience the pulse of Miami, you should check out the Wynwood Graffiti Golf Cart Tour. It is an adventure that you will never forget, giving you the opportunity to immerse yourself in a surreal art environment. It's an experience that will undoubtedly leave you with a new appreciation for street art and the artists who bring these murals to life. You'll definitely want to add it to your bucket list!
Frequently Asked Questions for Wynwood Graffiti Golf Cart Tour:
What methods of transportation does the Wynwood Graffiti Golf Cart Tour use?

Golf Cart.

Approximately how long does the Wynwood Graffiti Golf Cart Tour last?

It lasts approximately 1 hour.

For what ages is the tour appropriate?

Great for all ages!

Is photography / video recording allowed on the Wynwood Graffiti Golf Cart Tour?

Yes.

Where does the tour meet?

413 NW 27th St, Miami, FL 33127, USA
Book Now!