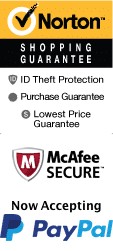 Vizcaya Museum and Gardens with Transportation
153 E Flagler St Suite #1120 Miami, Florida 33131
1-800-987-9852
Chat Now
The Vizcaya Museum and Gardens with Transportation is a chance to visit a gorgeous mansion and natural attraction built in the early 1900's in Miami, Florida. Set on the Biscayne Bay of Miami, the visit to Vizcaya is a peaceful, tranquil experience steeped in Florida history
About the Transportation

A driver will pick-up guests from their hotel and drive to the beautiful estate of Vizcaya. Located in Coconut Grove both a historical and beautiful section of Miami in itself making the drive very scenic. After complimentary pickup from your Miami hotel, you'll head to Vizcaya Museum and Gardens, perched on Biscayne Bay in Miami's Coconut Grove neighborhood, one of the city's oldest. Once the private winter residence of industrialist James Deering, Villa Viscaya is now a National Historic Landmark. Admire the villa's gorgeous Italian Renaissance and Mediterranean Revival architecture, opulent European decor, beautiful gardens and lovely setting on Biscayne Bay.
About the Museum

At the Museum which was the summer home of the wealthy James Deering, opulence and grandeur come to mind when walking the rooms of the Mediterranean inspired architecture. The gardens are the next great attraction on the tour. With style like Paris's Versailles Gardens, the gardens of Vizcaya have Italian, French, and Spanish influence but are adapted to the subtropic weather of the Miami area. Local artists visit the house and gardens for inspirations time and time again.
There is both time to hear a guided tour and tour the house and grounds at your own pace. Both are allowed. The weather in Florida allows for the grounds to stay beautiful year round. The guides are happy to answer questions about this Miami wonder. For a peaceful day on a gorgeous property try the Vizcaya Museum and Gardens with Transportation. Vizcaya is a chance to experience a little bit of Florida history in a beautiful way. This is a must see tour for an awesome contrast to the modern life and pizazz of South Beach and downtown Miami.
The fabulous Villa Vizcaya in Miami is a National Historic Landmark that provides a window into the elegant Miami of the early 20th century, when Vizcaya was a private estate. Built in Mediterranean Revival and Italian Renaissance styles, Vizcaya was designed to resemble a typical Italian villa and included a dairy, poultry house, mule stable, greenhouse and staff residences. Today, the house, including its expansive gardens, is a museum and major Miami attraction.
The house was designed to resemble a palatial Italian villa - a goal that was most definitely reached. The place is simply spectacular and preserves an interesting collection of European art and furnishings, all purchased by Deering on shopping trips through Europe. The house is surrounded by stunning gardens, including an orchid garden. Vizcaya has been visited by some of the world's leading dignitaries, such as President Reagan, Pope John Paul II, Queen Elizabeth, and King Juan Carlos I and Queen Sofia of Spain. It's also hosted important occasions, including the historic First Summit of the Americas with President Clinton in 1994.
Frequently Asked Questions for Vizcaya Museum and Gardens with Transportation:
What methods of transportation does the Vizcaya Museum and Gardens with Transportation use?

Bus.

Is there any walking involved?

Yes. There is approximately 1 mile of easy walking done on this tour.

Approximately how long does the Vizcaya Museum and Gardens with Transportation last?

It lasts approximately 4 hours.

For what ages is the tour appropriate?

Great for all ages.

Is photography / video recording allowed on the Vizcaya Museum and Gardens with Transportation?

Yes.

Is transportation to the departure location available for the Vizcaya Museum and Gardens with Transportation?

Yes. Guests will get roundtrip transportation to and from their area hotel.

Is there a minimum number of tickets?

Yes, there is a minimum of 2 tickets.
Book Now!