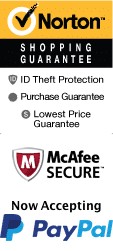 Swamp Walk with a Naturalist and Ten Thousand Islands Boat Tour
1223 N Federal Hwy Hollywood, Florida 33020-3629
1-800-987-9852
Chat Now
Get ready for an unforgettable outdoor adventure in the sunshine state with the Swamp Walk with a Naturalist and Ten Thousand Islands Boat Tour in Fort Lauderdale, Florida. This exciting tour will take you deep into the heart of the everglades where you will experience fascinating wildlife and breathtaking scenery.

Your adventure begins with a leisurely stroll through the lush wilderness alongside a knowledgeable naturalist. Along the way, you will see different species of plants and trees unique to the area, learn about the delicate ecosystem that thrives here, and catch glimpses of native wildlife. Keep an eye out for alligators, turtles, and a variety of birds, including the magnificent bald eagle.

After your walk, it's time to hop on board a boat for an incredible sightseeing tour of the Ten Thousand Islands. This is one of the few places in the world where land and water intermingle in such a way creating unique habitats for wildlife to thrive. Your captain will expertly navigate through the shallow waters, pointing out all the exotic wildlife that call this area home.

As you cruise along, soak up the views of pristine white sand beaches, tropical mangrove islands, and crystal clear water. You'll even get to stop on a secluded beach and go shelling, swimming, or just bask in the beauty of your surroundings. After your beach stop, your cruise continues, and you'll get to see even more animals, like dolphins, manatees, and more birds.

This unique tour lasts approximately three hours, and the friendly guide will be on hand to answer any questions you may have. Be sure to bring a camera, sunscreen, and wear comfortable shoes for walking on uneven terrain. The tour is family-friendly and suitable for all ages and abilities.

In conclusion, don't miss your chance to explore the stunning landscape of the Florida Everglades with the Swamp Walk with a Naturalist and Ten Thousand Islands Boat Tour. Whether you're a nature lover, birdwatcher, or just looking for a unique adventure, this tour has something for everyone. Book your spot today and get ready to create cherished memories that will last a lifetime.
Book Now!