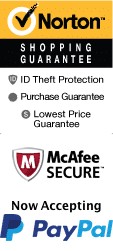 Speedboat Sightseeing Tour of Miami
401 biscayne blvd. #T5880 Miami, Florida 33132
1-800-987-9852
Chat Now
Get ready for an adrenaline-pumping tour of Miami on a speedy boat with the Speedboat Sightseeing Tour of Miami! Your adventure starts in Fort Lauderdale, where you will board a fast speedboat that's designed for maximum maneuverability and comfort. This exciting tour takes you to several of Miami's top attractions, including Star Island, Millionaire's Row, and South Beach.
About the Tour

Take a fun adventure and hit the water in Miami! This incredible speedboat adventure offers some of the most breathtaking scenery with some adrenaline-pumping action. As you ride the waves and feel the wind in your hair, you'll witness breathtaking views of the Miami skyline and its gorgeous beaches. The knowledgeable captain will provide fascinating information about the city and its celebrity residents, making this an educational and thrilling experience all in one.
During the tour, you'll have plenty of opportunities to take photos of Miami's famous landmarks. Some of the highlights include the stunning skyline of downtown Miami, Fisher Island, and the Port of Miami with its impressive cruise ships. You'll also get to see some of the luxurious homes of Miami's most notable residents, such as Gloria Estefan, Shaquille O'Neal and many others.
The Speedboat Sightseeing Tour of Miami is an experience like no other. It's a high-speed adventure that combines sightseeing, history, and fun all in one. You'll get to see Miami's most iconic landmarks from a different perspective and learn some fascinating facts. This is a must-do activity for anyone visiting the city, and it promises to be an unforgettable experience.
In summary, the Speedboat Sightseeing Tour of Miami is an exhilarating adventure that takes you on a journey through some of Miami's top attractions and landmarks. The comfortable boat and knowledgeable captain provide a safe and informative ride. If you're seeking a unique and memorable way to experience Miami, this tour is an absolute must. Don't miss out on the opportunity to ride the waves and see what Miami has to offer on this exciting tour.
Frequently Asked Questions for Speedboat Sightseeing Tour of Miami:
Approximately how long does the Speedboat Sightseeing Tour of Miami last?

It lasts approximately 45 minutes.

For what ages is the tour appropriate?

3 and up.

Is photography / video recording allowed on the Speedboat Sightseeing Tour of Miami?

Yes.

Where does the tour meet?

401 Biscayne Blvd T5880, Miami, FL 33132, USA
Book Now!