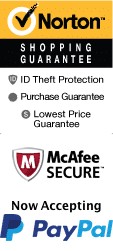 South Beach Cultural Food and Walking Tour
841 Washington Ave Miami Beach, Florida 33139
1-800-987-9852
Chat Now
The South Flordia has delicious foods that are made by five-star restaurants. They have beautiful scenery of food. On the tour, South Beach food and a cultural walk are available to everybody. Who comes to visit the city and they can see all the foods a person can eat.
You can visit the neighborhood and restaurants on the tour. The visitor comes to Miami by walking the streets and eating locals foods. The trip offers Art Deco District when walking and visiting new restaurants. You will learn about the historical and cultural of South Beach. They have festivals and architecture in Miami. The Art Deco has festivals that look alive and realistic art.
The artwork is realistic because it reminds of sun bursting days on a hot vacation day. You will be cruising along the Ocean Drive. The style is the art of the city. While on the tour, you can taste the famous foods of different restaurants. This can be a multi-course menu of foods. Each one is at a different location. On the tour, you can visit about five to seven great restaurants. Where there are delicious foods everywhere. You can find the background of different cuisines.
If you want to take a walking tour of South Beach Miami. Then you have come to the right place. You can bring family or a couple of friends to see the different artworks in the Art Deco.

Miami is a melting pot of Latin American cultures - combine that with South Florida's restaurant offerings that run the gamut from five-star gourmet restaurants to holes-in-the-wall, and you have an incredible food scene that's as varied as the communities that make up the area. On the South Beach Food and Culture Walking Tour, your guide will offer insight on the food you'll eat, the restaurants you'll visit and the neighborhoods you'll explore. Use this walking tour to get to know Miami by walking its streets and eating its local cuisine.
On the South Beach Food and Culture Walking Tour, you'll explore the Art Deco district of South Beach on foot and stop at various locations for bites of fusion cuisine. You'll begin with a guided historical, cultural and architectural walking tour of South Beach's most iconic Art Deco properties.

With its festive curves and sunburst motifs, Art Deco architecture seems like it was tailor-made for South Beach, where the style is alive and well. South Beach's Art Deco buildings and pastel colors immediately conjure images of sun-filled vacations and days cruising along Ocean Drive. As you're admiring the architecture, you'll learn about the preservation efforts that have made the style such an iconic part of the city.

Along the way, you'll taste a variety of cuisines that make South Beach such an internationally acclaimed food region. Experience the fascinating tastes, sounds and aromas of the city's best restaurants. Think of the tour as a multi-course meal with each course taking place at a different location. You'll visit 5-7 top restaurants and talented kitchens, where you'll savor delectable dishes.

You'll also learn the cultural background and ingredients of each mouth-watering bite. Sample traditional Colombian cuisine; enjoy a taste of Argentina; try a Cuban classic; feast on gourmet Italian cuisine; delight in Peruvian specialties; and more!

(Tastings and stops are subject to change without notice)

Frequently Asked Questions for South Beach Cultural Food and Walking Tour:
What methods of transportation does the South Beach Cultural Food and Walking Tour use?

This is a walking tour.

Approximately how long does the South Beach Cultural Food and Walking Tour last?

It lasts approximately 2.5 hours.

For what ages is the tour appropriate?

Great for all ages.

Is photography / video recording allowed on the South Beach Cultural Food and Walking Tour?

Yes.
Book Now!