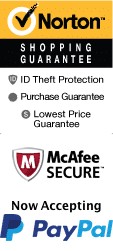 Sightseeing Cruise of Biscayne Bay
401 Biscayne Blvd Miami, Florida 33132
1-800-987-9852
Chat Now
If you're looking for a unique way to experience Biscayne Bay, look no further than the Sightseeing Cruise of Biscayne Bay in Fort Lauderdale, FL. This activity takes you on a cruise of the bay, giving you picturesque views of Miami's skyline and the crystal clear waters of the Atlantic Ocean. As you glide along, a knowledgeable tour guide will point out famous landmarks, celebrity homes, and other points of interest. The 90-minute cruise is perfect for all ages and interests and is a must-do activity when visiting South Florida.


About the Tour
As you board the boat, you'll be welcomed by a friendly crew and comfortable seating for all passengers. The boat is equipped with a sun deck, which is perfect for those who want to soak up the Florida sun, or an air-conditioned lower deck, which provides a comfortable respite from the heat. During the tour, you'll learn about the history of Miami and Biscayne Bay, as well as the diverse marine life that calls the bay home. Keep your eyes peeled for playful dolphins and gentle manatees!
About the Stops
The tour makes several stops, including the popular Miami Beach and Millionaire's Row, where you'll be able to get a glimpse of some of the most luxurious homes in the world, as well as some celebrity-owned properties. The tour also stops at the iconic Stiltsville, a collection of seven houses built on stilts in the middle of Biscayne Bay. This isolated community has a rich history and is a must-see for anyone interested in Miami's past.
The Sightseeing Cruise of Biscayne Bay is perfect for families, groups, and solo travelers alike. You'll have plenty of time to take photos and enjoy the stunning views of the bay. The tour guide is also happy to answer any questions you may have about the area or the history of Miami. In addition to the beautiful sights and informative tour guide, the boat is also equipped with a snack bar, serving refreshing drinks and delicious snacks, so you won't go hungry during the cruise. Whether you're a local or a visitor, the Sightseeing Cruise of Biscayne Bay provides a unique and unforgettable experience.

Biscayne Bay, where ocean meets skyline, is a haven for photographers. The natural beauty, coupled with the Fort Lauderdale cityscape, creates the perfect canvas for capturing stunning photographs at every turn.

Pass By
Miami Beach Boardwalk
Traveling along the Miami Beach Boardwalk is a journey into tropical glamour. From ocean-front yoga classes to weekend farmer's markets, Latin street food to upscale dining, and a buzzing nightlife, there's always something exciting happening on this worldly esplanade.

Feel the cool ocean breeze on your skin at Miami Beach, an alluring coastal haven a few miles from Fort Lauderdale. Its enticing blend of natural beauty and vibrant nightlife offers a memorable Florida escape.

Pass By
Millionaire's Row in Miami
8. Nested near Fort Lauderdale, Millionaire's Row provides eye-catching views of Miami's extravagant side. The impressive homes of celebrities and successful business people reflect a luxury that is innately Miami.
If you want to experience the beauty and history of Biscayne Bay, hop aboard the Sightseeing Cruise of Biscayne Bay. Whether you're interested in celebrity homes, historic landmarks, or breathtaking views, this tour has something for everyone. So don't miss out on the opportunity to explore one of the most beautiful and iconic destinations in South Florida.
Options:
Sightseeing Cruise of Biscayne Bay
Available Now until 1/31/2024 View Detailed Schedule
Visit the mansions of the rich and famous in a 1 hour and 20-minute boat tour around the scenic Biscayne Bay narrated in English and Spanish.
Frequently Asked Questions for Sightseeing Cruise of Biscayne Bay:
What methods of transportation does the Sightseeing Cruise of Biscayne Bay use?

Boat.

Approximately how long does the Sightseeing Cruise of Biscayne Bay last?

1 hour and 20 mins.

For what ages is the tour appropriate?

Great for all ages.

Where does the Sightseeing Cruise of Biscayne Bay depart from?

401 Biscayne Blvd, Miami, FL 33132, USA

Is photography / video recording allowed on the Sightseeing Cruise of Biscayne Bay?

Yes.

Is the Sightseeing Cruise of Biscayne Bay handicap accessible?

Yes.
Book Now!