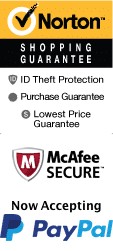 Miami Speedboat Adventures
401 Biscayne Boulevard Miami, FL 33132
1-800-987-9852
Chat Now
Miami, FL is a city that is full of adrenaline-pumping action, and you can have a thrilling time out on the water when you book the Miami Speedboat Adventures Tour. This exciting adventure offers sightseeing and fun all rolled into one attraction, so don't miss out! Add it onto your vacation for an unforgettable time in Miami.
About the Tour
Meet your tour guide at the departure point and get ready for an exciting time out on the water! Once you are strapped into the speedboat, you will set out on a rousing adventure through the waves and waters of the Atlantic Ocean. The 45-Minute ride gives you ample time to soak up the sun and the thrills that you will have as the boat kicks up waves behind it and zooms along the coastline. The Atlantic Ocean itself is absolutely stunning, and you will be able to see some natural wonders along the way as well as sights of famed Miami features such as:
Celebrity Homes
Biscayne Bay
Star Island
Fisher Island
Downtown Miami's Skyline
All of these wondrous views are certain to give you a new appreciation for Miami. From the wonders of Biscayne Bay to the beauty of Fisher Island and the celebrity homes and mega yachts in the area, you'll get a taste of luxury and fun while enjoying some adrenaline-pumping action along the way. The boats can reach up to 40 miles an hour, so you will have a truly exhilirating experience on one of these tours.
About the Boats
These speedboats are colorful and offer an amazing vessel for exploration in Miami! Marvel at the immaculately-kept vessel with ample seating. The boats are fully licensed and certified, and there are safety features built in including safety vests underneath the seats, so you can rest assured that you will be safe along the ride. All of the vessels offer the same tour. The Thriller holds up to 36 passengers, and the Hurricane can hold up to 85. Boats can reach up to 40 miles an hour for some thrilling fun, and the tours have been operating for nearly two decades in the area. Book one for a great time!
Add some thrills to your Miami adventures with tickets aboard one of these Miami Speedboat Adventures. You will be able to combine sightseeing with some thrilling boat ride fun with this brilliant attraction. Strap in and get ready for an exciting day out on the water! Combine this attraction with other great Miami adventures or a hotel for a memorable adventure.
Frequently Asked Questions for Miami Speedboat Adventures:
Approximately how long is Miami Speedboat Adventures?

It lasts approximately 45 minutes.

How many decks or levels are there aboard the Miami Speedboat Adventures?

1 deck.

What lake or river does the Miami Speedboat Adventures cruise on?

Atlantic Ocean.

How many passengers does the boat hold?

The Thriller can accommodate 36 passengers while the Hurricane accommodates 85.

What is the dress code?

Wear clothes you don't mind getting wet.

What level of physical ability is required?

Due to the nature of the tour, guests who are pregnant or who have certain health ailments or mobility issues should not attend the tour.

What age is Miami Speedboat Adventures appropriate for?

Ages 3 and up.

Is photography & video recording allowed?

Yes.
Book Now!