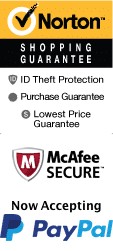 Miami Movies TV Shows and Stars Tour by Bus and Boat
305 Lincoln Rd Miami Beach, FL 33139
1-800-987-9852
Chat Now
If you're a pop culture buff, Miami is the perfect destination for you! Get ready to embark on the Miami Movies, TV Shows, and Stars Tour by Bus and Boat. A unique tour that takes you to the city's hotspots where famous actors have filmed iconic scenes, this tour is a must-visit attraction for everyone traveling to Miami.
The tour highlights the city's bustling streets where popular TV shows like "Miami Vice" and "Burn Notice" were filmed. Guests will also get a chance to witness the scenic beauty of Miami from a boat, where they will get to witness the mansions that adorned the credit scenes of TV shows like "CSI Miami" and "Dexter."
The activity is divided into two portions, one is the city tour while the other is the boat tour, making it a two-in-one package and worth your time and money. The city tour requires minimal walking for approximately 1.5 hours, whereas the boat tour is 1 hour in length. The guides on the bus and boat provide fascinating trivia and insights into the world of Hollywood and its celebrities.
During the city tour, guests will stop at various locations, including the famous Vizcaya Museum and Gardens and the Miami Riverwalk, which has also been featured in many movies. The boat tour covers the beautiful Biscayne Bay, known for its crystal clear waters, which has been shot in movies like "2 Fast 2 Furious.'
Miami is also famous for being a hub of the music industry. The tour stops by many recording studios used by some of the worldwide famous music artists. Some of the biggest names include Pharrell Williams, Justin Bieber, and Jennifer Lopez.
The Miami Movies, TV Shows, and Stars Tour by Bus and Boat is a well-planned, informative, and engaging activity, giving visitors a chance to see Miami from a different perspective. Whether you're a fan of pop culture or just love exploring new places, this tour is perfect for everyone. It's a fantastic opportunity to experience the exciting and glamorous world of Hollywood without having to leave Miami. Don't miss this chance to witness the awe-inspiring sets and filming locations of some of the most iconic movies and TV shows.
In conclusion, if you're looking for a unique and enjoyable experience in Miami, this tour is an excellent addition to your travel plan. Book your tickets now and get ready to explore the vibrant city of Miami in a completely new and exciting way.
Book Now!