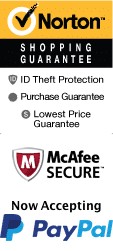 Miami Food and Art Walking Tour of Wynwood Neighborhood
311 NW 26th St , The Wynwood Garage Miami, Florida 33127
1-800-987-9852
Chat Now
Embark on an unforgettable food and art walking tour of the Wynwood Neighborhood in Miami, Florida. The tour is the perfect way to indulge in some of the city's most unique culinary delights while admiring some of the most stunning pieces of street art. The guided tour offers a three-hour immersion into the vibrant culture of Wynwood and is conducted by a local expert who will keep you engaged throughout the tour.

Once you arrive, be prepared to witness the world's largest outdoor graffiti museum with streets adorned with a stunning collection of murals and street art. This is a perfect spot for anyone who cherishes art and wants to explore Miami's hippest neighborhood. During this tour, you will see plenty of art installations and witness the work of local artists, muralists, and graffiti writers.

At each stop, sample scrumptious dishes created by local chefs that embody the flavors and spirit of Miami. Your taste buds will be tantalized with a delicious fusion of flavors from assorted cultures, such as Haitian, Latino, and Caribbean cuisine. Discover dining gems off the beaten path and indulge in delicious food in the neighborhood's most hip locales.

The walking tour takes approximately three hours, and guests will be expected to walk up to two miles. Dress comfortably and wear shoes that will allow you to enjoy the tour and its surroundings to the fullest. The tour operates in all weather conditions, so guests should dress according to the current weather forecast.

The Wynwood Neighborhood is rich in history, and along with the amazing street art, guests will learn about the neighborhood's transformation from a run-down industrial area to a vibrant cultural hub. History buffs will also appreciate learning about the area's past and the current trends that make the Wynwood Neighborhood one of Miami's hottest attractions.

In conclusion, the Miami Food and Art Walking Tour of Wynwood Neighborhood is a captivating experience that offers a perfect combination of stunning street art and mouthwatering food. Indulge your taste buds while getting a rare glimpse of Wynwood's street art culture on this unique, educational, and fun-filled tour. Book now to make unforgettable memories on an exciting Miami adventure.
Options:
Miami Food & Art Walking Tour
Available 12/7/2023 until 3/31/2024 View Detailed Schedule
Food: Enjoy a full range of food tastings while roaming from one great restaurant to another, sampling the best items on the menu.
Frequently Asked Questions for Miami Food and Art Walking Tour of Wynwood Neighborhood:
What methods of transportation does the Miami Food and Art Walking Tour of Wynwood Neighborhood use?

This is a walking tour.

Is there any walking involved?

Yes. There is approximately 1 mile of easy walking done on this tour.

Approximately how long does the Miami Food and Art Walking Tour of Wynwood Neighborhood last?

It lasts approximately 2.5 hours.

For what ages is the tour appropriate?

Great for all ages.

What type of dress & footwear are recommended?

Wear comfortable shoes.

Is photography / video recording allowed on the Miami Food and Art Walking Tour of Wynwood Neighborhood?

Yes.

Where does the tour meet?

311 NW 26th St, Miami, FL 33127, USA
Book Now!