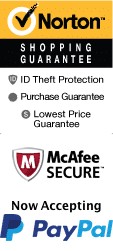 Miami City Bus Tour
305 Lincoln Rd Miami Beach, FL 33139
1-800-987-9852
Chat Now
If you're planning a trip to Fort Lauderdale or Miami, you won't want to miss the Miami City Bus City Tour, one of the most comprehensive ways to see all that Miami has to offer! A knowledgeable guide will lead you on a journey through the city, showing you the top landmarks and attractions that Miami has become famous for. With comfortable transportation and frequent stops, this tour is perfect for all ages and interests.
About the Tour
Board your comfortable bus where you will be whisked away for a delightful day of tourism. The tour will start by capturing the essence of Miami's cultural diversity at its famous neighborhoods such as Little Havana, Miami Beach, and Art Deco District. Visit the colorful street murals and the cultural landmarks while walking through these neighborhoods. You will also get to see the iconic marvels such as Coconut Grove, Coral Gables, and the downtown Miami Financial District. The guide will narrate the most significant events that shaped Miami's history, explaining how the city transformed from a sleepy seaside town into a global destination. Learn about the city's Art Deco architecture, which adds a touch of sophistication to Miami's coastline, and soak up the unbeatable views of the stunning mansions and luxurious hotels around the city.
Some of the top highlights during this tour include an up-close look at the architecture and culture that defines Miami Beach, the famous Wynwood Art District, and the Bayside Marketplace for shopping, dining, and live entertainment. Depending on the day, you might also visit other notable sites such as the Miami Seaquarium.

Pass By
Art Deco Historic District
7. The Art Deco Historic District is a radiant beacon in the heart of Fort Lauderdale, a must-visit enclave for architecture-cum-history buffs, filled with iconic pastel images and flashing neon signboards that spell out the story of the past.

Pass By
Bayside Marketplace
Immerse yourself in the vibrant pulse of Bayside Marketplace. Situated near Fort Lauderdale, this sprawling open-air mall offers a diverse blend of shopping, dining, and entertainment venues. With dazzling views of the city's waterfront, Bayside Marketplace offers a unique urban shopping experience that pulses with the energy of South Florida.

4. Coconut Grove is where water sports meet history and culture; kayak through glimmering waters, bask in the sun at picturesque parks, then tour the 20th-century Italian Renaissance-styled Vizcaya Museum. More than just a trip, it's a wholesome Floridian experience awaiting discovery.

Immerse yourself in the classic elegance of Coral Gables, just a stone's throw from Fort Lauderdale. With its remarkable legacy of Mediterranean architecture and a wealth of tasteful attractions, Coral Gables offers a walk through history and culture in a subtropical atmosphere.

Witness the convergence of Cuba's rich traditions and modern Florida lifestyle in Little Havana. From the tantalizing Cuban gastronomy to dynamic arts scene, it promises a memorable experience.

Pass By
Miami Beach Boardwalk
Miami Beach Boardwalk is a haven for outdoor enthusiasts located in close proximity to Fort Lauderdale. Joggers, sightseers, cyclists & rollerbladers will adore the wide path that winds through the beachfront. Indulge in the invigorating scene with a splashy touch of Art Deco architecture in the backdrop.

Step off the beaten track of Fort Lauderdale and dive into the unparalleled beauty of Miami Beach. Its lush beachfront and eclectic dining spots offer an unforgettable tropical experience.

There's always a splash of excitement at Miami Seaquarium! Positioned near Florida's vibrant Fort Lauderdale, it is a marine adventure park that welcomes visitors to explore sea life's untold stories. Be prepared to get captivated by the beautiful sea turtles, playful dolphins, and watch stunning killer whales perform. Whether you're a thrill-seeker who dares to try the shark dive or a nature lover wishing for a close encounter with sea lions, it's a must-visit destination.

4. Close to Fort Lauderdale, Wynwood District is an astounding breakaway from typical city breaks. Here you'll find walls that speak to you, shouting colours & stories through stunning street art - a living, breathing gallery under the Miami sun.
Miami City Bus Tour is perfect for those looking for an exciting way to discover the city's highlights in a short time frame. The tour lasts for around 4 hours, and a comfortable bus will pick you up and drop you off at your hotel, assuring you enjoy the comfort while seeing Miami. What are you waiting for? Book your Miami City Bus Tour today and experience all the magic and splendor of Miami that you won't be able to get anywhere else. Combine it with all of the other great adventures in Miami for an unforgettable adventure!
Options:
Miami City Bus Tour & Sightseeing Boat Tour
Available Now until 11/30/2024 View Detailed Schedule
Enjoy the city bus tour and then embark upon an incredible sightseeing boat activity that takes you through Biscayne Bay. Explore local water life, see the city in a new way, and have a blast on this 90-minute boat tour!
Frequently Asked Questions for Miami City Bus Tour:
What methods of transportation does the Miami City Bus Tour use?

Open-air bus.

Approximately how long does the Miami City Bus Tour last?

The bus tour lasts approximately 2 hours. The sightseeing boat cruise lasts approximately 90 minutes. The speedboat ride lasts approximately 45 minutes.

For what ages is the tour appropriate?

Great for all ages.

Where does the Miami City Bus Tour depart from?

Hotel pickup.

Is photography / video recording allowed on the Miami City Bus Tour?

Yes.
Book Now!