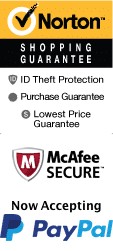 Miami Bus and Boat Combo Tour
305 Lincoln Rd Miami, Florida 33139
1-800-987-9852
Chat Now
Experience the best of Miami with the Miami Bus and Boat Combo City Tour. This thrilling adventure takes you on a ride to discover the city's iconic landmarks and art deco architecture. Delight in the stunning views of the Miami skyline as you cruise along the crystal-clear waters of Biscayne Bay. This tour is perfect for both locals and tourists looking to explore Miami's unique history, culture, and style.
About the Bus Tour
The Miami Bus and Boat Combo Tour is an all-day tour experience that takes approximately six hours to complete. The tour starts with a bus ride through Miami's most famous neighborhoods, including Coconut Grove, Coral Gables, and Little Havana. You will be able to see all of the great neighborhoods of Miami and explore downtown, Miami Beach, and beyond. The tour guide will also provide a detailed narration about the attractions you'll see along the way, providing brilliant insight into Miami that you won't be able to experience anywhere else. It offers a remarkable adventure for all who attend. All of the fun takes place on an air-conditioned double decker bus so you will have plenty of comfort along the way.
Bus Stop One - Little Havana
Get out and explore one of the most vibrant and interesting neighborhoods in Miami. In Little Havana, you can experience all of the Cuban influence that makes Miami so special. Here, guests will have 25 minutes of free time to get out and enjoy everything from Cuban coffee to mojitos. See how Cuban cigars are rolled, and have an amazing time appreciating and learning about Cuban culture.
About the Cruise
After spending time exploring Little Havana, guests will embark upon the second part of the tour which involves a breathtaking 90-minute boat ride through Biscayne Bay. You'll have the chance to see Miami's picturesque skyline, the opulent mansions of Star Island, and the Port of Miami. The boat ride also includes amazing views of the iconic Art Deco buildings that line Ocean Drive in South Beach. See Star Island, Hibiscus Island, Palm Island, and many more landmarks and highlights. The boat is spacious with two decks for plenty of great views of the Miami Skyline and beyond. For those who want to get out on the water and experience Miami in a fun new way, this is an awesome addition to your getaway.
Bus Stop Two - Bayside Marketplace
The tour ends at Bayside Marketplace, where guests will have an hour or more to explore the area. Bayside Marketplace is home to many restaurants, boutiques, hand-made artisan booths, and more. You will have a blast shopping, dining, and exploring more of Miami's interesting culture. After spending all of your hour-long time at the Bayside Market, you will board the bus and head back to the meeting point to end your tour.
History buffs will love this tour, as it offers insights into Miami's past and present. With a mix of historical landmarks, museums, and modern architecture, this combo tour will leave you with a deep appreciation for Miami's culture and diversity. The Miami Bus and Boat Combo Tour is an exciting activity for visitors of all ages. Children will love the sights and sounds of the city, while adults will appreciate the opportunity to learn about Miami's rich history and architecture. Whether you're a first-time visitor or a long-time resident, this tour is an excellent way to experience Miami in all its glory.
The Miami Bus and Boat Combo Tour is a must-do activity for anyone visiting Miami. It's an all-around package that provides an unforgettable experience of Miami's breathtaking scenery, culture, and history. The tour offers a unique perspective of the city, and visitors are guaranteed to walk away with memories that will last a lifetime. Don't miss out on this opportunity to explore the Magic City in style!
Frequently Asked Questions for Miami Bus and Boat Combo Tour:
What is included in the admission price?

Includes bus tour and boat tour.

What methods of transportation does the Miami Bus and Boat Combo Tour use?

Air-conditioned double decker bus & boat.

Approximately how long does the Miami Bus and Boat Combo Tour last?

The entire experience lasts approximately 5 hours.

For what ages is the tour appropriate?

Great for all ages.

Where does the Miami Bus and Boat Combo Tour depart from?

305 Lincoln Rd, Miami Beach, FL 33139, USA

Is photography / video recording allowed on the Miami Bus and Boat Combo Tour?

Yes.

Is the Miami Bus and Boat Combo Tour handicap accessible?

Yes.
Book Now!