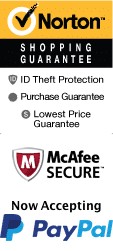 Miami Beach Food and Art Deco Walking Tour
1436 Drexel Ave Miami Beach, Florida 33139
1-800-987-9852
Chat Now
Ready to discover the vibrant Miami Beach like never before? The Miami Beach Food and Art Deco Walking Tour is an immersive experience that promises to leave your taste buds and eyes delighted. The tour is located in the heart of Miami Beach's Art Deco district and offers the perfect blend of delicious food and stunning art deco architecture.

The tour starts at the Art Deco Welcome Center, where you will meet your knowledgeable guide who will lead you through the charming streets of South Beach. During this 3-hour walking tour, you'll savor a variety of delicious dishes, and learn the history behind the world-renowned Miami Beach cuisine. Expect to indulge in mouth-watering Cuban sandwiches and be delighted with tropical fruits and juices.

As you explore Miami Beach's Art Deco district, you'll walk alongside the famous pastel-colored buildings that have made the city iconic. Get ready to immerse yourself in Miami's unique style and learn about Art Deco's past, present, and future through your guide's insightful commentary.

The Miami Beach Food and Art Deco Walking Tour typically covers around 1.5 – 2 miles, so make sure you bring comfortable walking shoes and come hungry! You'll pass historic landmarks like the Versace Mansion and the Original Miami Beach City Hall, both with fascinating stories behind them.

The tour is the perfect mix of delicious food, historical facts, and striking architecture. You'll leave feeling like a true Miami insider, with a satisfied stomach and a newfound appreciation for the city's vibrant culture.

Discover the magic of Miami Beach through your sense of taste and art. Book your Miami Beach Food and Art Deco Walking Tour today!
Book Now!