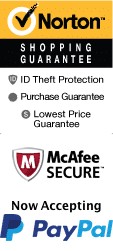 Little Havana Introductory Tour
1305 SW 8th St Miami, Florida 33135
1-800-987-9852
Chat Now
Are you ready to take a journey through Cuban culture right in the heart of Fort Lauderdale, Florida? The Little Havana Introductory Tour lets you step into this vibrant and colorful community for an immersive experience. Discover the history, art, and music that tells the story of the Cuban people who settled in Miami more than 50 years ago.

On this tour, you will get to see some of the most iconic landmarks of Little Havana and learn about their significance. You will also get to meet with members of the community who will share their stories and insider knowledge of the neighborhood. The tour guide is bilingual and knowledgeable about the area, so you will be in good hands.

The tour takes about 2 hours and covers approximately 1 mile of walking. Wear comfortable shoes, and bring sunscreen and water. You will also get to taste some of the authentic Cuban cuisine the area is famous for.

The tour begins at the Bay of Pigs Monument, where the guide will discuss the history of the Cuban exiles and the role they played in U.S. history. You will also see Little Havana's famous Domino Park, where the locals gather to play dominoes and socialize. You will also visit the art galleries and studios that showcase the work of the vibrant Cuban artists who live in the area.

As you walk through the narrow streets, the smells of Cuban food and the sounds of Latin music will surround you. You will learn about the immigration stories of the local residents and their contribution to the city's culture.

Little Havana has its own unique charm and character that you won't find anywhere else. The tour is a great way to experience local life and immerse yourself in the Cuban culture. This tour is perfect for families, students, or anyone who wants to learn more about the history and culture of Miami.

In conclusion, taking the Little Havana Introductory Tour is a must-do for anyone visiting Florida. The tour is an excellent way to experience the vibrant Cuban culture and learn about the history and traditions that make Little Havana a unique and charming community. Don't miss your chance to immerse yourself in this colorful and exciting neighborhood.
Frequently Asked Questions for Little Havana Introductory Tour:
What methods of transportation does the Little Havana Introductory Tour use?

This is a walking tour.

Is there any walking involved?

Yes. There is approximately 1 mile of easy walking done on this tour.

Approximately how long does the Little Havana Introductory Tour last?

It lasts approximately 2 hours and 15 minutes.

For what ages is the tour appropriate?

Great for all ages.

What type of dress & footwear are recommended?

Wear comfortable shoes.

Is photography / video recording allowed on the Little Havana Introductory Tour?

Yes.
Book Now!