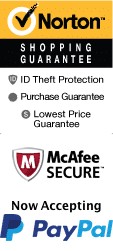 Little Havana Food and Walking Tour in Miami
1508 SW 8th St , MDC's Tower Theater Miami Miami, Florida 33135
1-800-987-9852
Chat Now
There are many delicious Cuban foods that you be able to eat and try. You will get an experienced guide who will take you to the best restaurants and you will get to try out these meals. You'll get to try out delicious guava pastries and chicken plantain cups as well. It will be an amazing time for you to enjoy Cuban music as well. You will get to see beautiful art from the gallery as well as enjoy a nice Cuban cigar. There are so many amazing things for you to do on this adventure that you will not get bored.
You'll also go to the gallery way you'll get to see the political activity and social and cultural centers of the place. There are many Cuban immigrants who live here and you will be fully immersed in the culture of the area. If you are looking for a great day outside walking and exploring a new culture then you have found your place.

Enjoy a culinary and cultural experience in Miami's Little Havana neighborhood. Following your guide, walk to six local eateries and sample traditional Cuban dishes including guava pastries and chicken plantain cups. You'll also meet local artists, watch cigar rollers, and listen to traditional Cuban music during your 2-hour walking tour. You'll leave with a full belly and a ton of knowledge about Little Havana's history, culture and Cuban cuisine.
Meet your guide at the Agustin Gainza Arts Gallery in the afternoon to begin your walking tour of Little Havana. As you follow your guide through this bustling neighborhood -- noted as the center of social, cultural and political activity in Miami -- you'll notice the distinct Cuban atmosphere, as many Cuban immigrants live here.
Your guide will take you to six local family-owned restaurants and cafes in the must-visit Calle Ocho area and give you an overview of the neighborhood's traditional, rustic Cuban cuisine. Sample Cuban favorites such as homemade mamey and flan ice cream, chicken- and picadillo-stuffed plantain cups, guava pastelito (pastry), coffee, guarapo juice and mariquitas (plantain chips) or malanga frita --similar tothe taro root but sweeter, malanga is fried like a potato chip.Many of these dishes are prepared from family recipes that have been passed down through many generations. All tastings are included and sum up to a large, full lunch.
Not only will you try this neighborhood's cuisine, but you'll also get a taste of some local culture. Meet artists in their studios, listen to traditional Cuban music, watch cigar rollers, take a peek at Domino Park, and learn about the community's spiritual beliefs and practices.
Your 2-hour Little Havana tour ends back at the Agustin Gainza Arts Gallery.
Frequently Asked Questions for Little Havana Food and Walking Tour in Miami:
What methods of transportation does the Little Havana Food and Walking Tour in Miami use?

This is a walking tour.

Is there any walking involved?

Yes. There is approximately 1 mile of easy walking done on this tour.

Approximately how long does the Little Havana Food and Walking Tour in Miami last?

It lasts approximately 2.5 hours.

For what ages is the tour appropriate?

Great for all ages.

What type of dress & footwear are recommended?

Wear comfortable shoes.

Is photography / video recording allowed on the Little Havana Food and Walking Tour in Miami?

Yes.
Book Now!