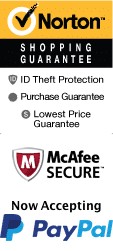 Little Havana Cultural and Historical Food Tour
1652 SW 8th St Miami, Florida 33135
1-800-987-9852
Chat Now
If you're looking to immerse yourself in Cuban culture and cuisine while in Florida, the Little Havana Cultural and Historical Food Tour in Miami is the perfect activity for you. Located in the heart of Miami's vibrant Little Havana neighborhood, this tour will take you on a cultural and culinary journey filled with vibrant music, art, and mouth-watering cuisine.

During this 2-hour tour, you'll explore the streets of Little Havana with a local guide who is passionate about sharing the history and culture of their community. You'll visit local restaurants, markets, and cafes, sampling traditional Cuban dishes like empanadas, croquetas, and Cuban sandwiches, while learning about the rich history of this iconic Miami neighborhood.

The Little Havana neighborhood is known for its colorful and lively atmosphere, and this tour lets you fully immerse yourself in the local culture. You'll be enchanted by the sounds of live music and mesmerized by the colorful street art that lines the walls of this lively community.

With this tour, you can expect to walk about 1.5 miles, so make sure to wear comfortable shoes. The walking pace is leisurely, allowing you to fully enjoy the sights and sounds of Little Havana. The tour operates in all weather conditions, so be sure to dress appropriately for the day's weather.

The history of Little Havana is rich and complex, including stories of revolution, immigration, and cultural pride. Your guide will share these stories and more, offering a deeper understanding of the Cuban-American experience in Miami. You'll visit landmarks like the Bay of Pigs Museum and the Walk of Fame, learning about the people who have made their mark on this dynamic community.

In summary, the Little Havana Cultural and Historical Food Tour is an immersive and delicious way to experience the sights, sounds, and flavors of Miami's vibrant Little Havana neighborhood. With a passionate local guide leading the way, you'll get an insider's look at the rich history and culture of this iconic community. Don't miss out on this unique and unforgettable experience while in Miami.
Book Now!