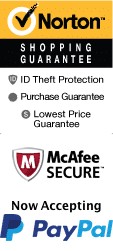 Key West Sail and Snorkel Trip from Miami
401 Biscayne Blvd Miami, Florida 33132
1-800-987-9852
Chat Now
If you want an even more tropical experience than Miami then Key West on an amazing day trip is a place to be. This will be the perfect excursion as you will get to travel along some of the most beautiful roads in the entire country. You will get to see a world unlike any other and then you will get to enjoy the water by snorkeling. If you're looking for the ultimate adventure, then you will love being in Key West and love snorkeling. Finally, have the chance to get up and close with native wildlife.
Transportation from Miami to Key West
Key West is the perfect destination for going snorkeling. There are so many beautiful places to see and so many cool Marine life that you can interact with that you will have the time of your life. It is also a great time for sailing as Key West has some of the best waters in the world. You'll get picked up from your Miami hotel and begin your approximately 4-hour bus ride to Key West. On your way you'll cross 42 bridges and hop 32 islands before reaching Key West.
6 Hours Free Time in Key West
Upon arrival, you will have a bit of time to explore Key West. Experience a Caribbean atmosphere complete with street artists, outdoor cafes and restaurants. After arriving there will be plenty of time for you to explore Key West on your own. You can visit Hemingway House and one of the best spots to visit in Key West is Mallory Square, a place where many gather for a never planned, always different, daily celebration! Mallory Square is located by the historic waterfront. Grab a bite to eat, enjoy the beaches, and have plenty of fun in the city!
Catamaran Cruise & Snorkeling in Key West
Then, you will board your 2-hour catamaran cruise. See some stunning ocean views on the way to your snorkeling site. In Key West, you will get to have a special Caribbean experience while being on the water and seeing lots of great sites. You will get a crew who will tell you everything you need to know about snorkeling and the techniques you will need for the best time. Whether you're an experienced snorkeler, or want to try something new and exciting, Key West is the perfect underwater destination. Your sailing and snorkeling adventure begins as soon as you board the Aquaworld 50-foot (15-meter) catamaran for a 2-hour cruise. Upon arrival to the site, you will be instructed on how to snorkel and then get in the water to experience some great interactions with animals. This area is home to more than 600 different species of marine life. You will have an hour to snorkel.

6. Elevate your vacation game with a visit to Downtown Miami, conveniently located near Fort Lauderdale. Feast your eyes on the shimmering Biscayne Bay, wander through historical neighborhoods, or indulge in a shopping spree along Flagler Street.

Wander through Ernest Hemingway's residence-turned-museum, or marvel at the magical sunset at Mallory Square. Key West serenades you with a rich cultural legacy along with its enchanting beauty.
Then head back to Key West and enjoy a ride back to Miami while admiring the views and reminiscing about the snorkel trip. This entire experience lasts approximately 15 hours and offers an incredible time in the area. For those wishing to get out and enjoy the beauty of Key West, this is a marvelous experience that you won't soon forget!
Frequently Asked Questions for Key West Sail and Snorkel Trip from Miami:
Approximately how long is Key West Sail and Snorkel Trip from Miami?

The entire experience lasts approximately 15 hours with 7.5 hours of driving time, a 2 hour cruise / snorkeling trip, and approximately 6 hours of free time in Key West.

How many decks or levels are there aboard the Key West Sail and Snorkel Trip from Miami?

1 deck.

What lake or river does the Key West Sail and Snorkel Trip from Miami cruise on?

Gulf of Mexico.

How many passengers does the boat hold?

Max of 35.

What is the dress code?

Dress code is casual. There is a place to change into your swimsuits for snorkeling.

What methods of transportation does the Key West Sail and Snorkel Trip from Miami use?

Gray Line Bus.

Is photography / video recording allowed on the Key West Sail and Snorkel Trip from Miami?

Yes.

Is transportation to the departure location available for the Key West Sail and Snorkel Trip from Miami?

Yes. Guests will get roundtrip transportation to and from their area hotel.
Book Now!