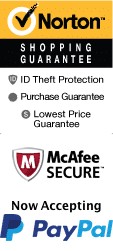 Duck Tours South Beach
1661 James Avenue Miami Beach, FL 33139
1-800-987-9852
Chat Now
Miami, FL and the South Beach area are absolutely beautiful, and the best way to enjoy the sightseeing and fun in the area is with a Duck Tour South Beach! With one of these Duck Tours South Beach activities, visitors will be able to marvel at the stunning viewpoints of South Beach from both water and land.
About the Tour on Land
Meet your knowledgeable guide at the meeting point and get ready for a marvelous adventure in the Miami area. Once boarding your amphibious vehicle, you will be whisked away for an unforgettable afternoon of sightseeing fun. Your guide is knowledgeable and fun, and each of the Duck Tour South Beach guides have backgrounds in comedy and acting, which provides an incredibly interactive and entertaining experience. On the first leg of your tour, you will explore the streets of Miami. Keep a look out for all of the great restaurants, boutiques, and attractions while admiring the beautiful architecture and the vibrant culture of the city. As you go along, your guide will provide you with plenty of interesting information about Miami and its history, giving some awesome insight into the city's past. Learn why it was named 'Magic City' and hear lots of details about its historic figures and its most well-known hotspots. You may even get some ideas for the rest of your vacation along the way!
About the Tour on Water
Then, you will embark upon an incredible journey as the Duck Tour Boat heads off of land and straight into the water without skipping a beat! As you splash your way into Biscayne Bay, you will be able to marvel at the waterway and explore its vastness. Learn about the wildlife that call Biscayne Bay home and see some of the most famous mansions and landmarks along the way. Perhaps the most well-known highlight of this part of the tour is the gorgeous Star Island. The sightseeing that you will enjoy along the way includes:
Miami South Beach
Art Deco District
Fisher Island
Millionaire's Row
About the Boats
Known as amphibious for its ability to travel on both land and on water, these amphibious Duck Boats provide a remarkable experience to all who climb aboard. With spacious seats and plenty of great views, you'll enjoy some open-air adventures as you cruise through the city. The boats are licensed and certified, and there are flotation devices onboard for every passenger, making it a safe way to enjoy Miami's amazing sightseeing opportunities.
From the land to the water, these Duck Tours of South Beach offer a completely unique adventure! This fully-narrated 90-minute adventure gives plenty of great insight into Miami, and you will leave with a new appreciation for the city. See the homes of the rich and famous, historical islands, and the most artistic pieces of Miami on an unforgettable adventure. It is the perfect addition to any Miami getaway, so be sure to book your tickets today. Add it to a vacation package complete with a hotel for the best trip yet!
Frequently Asked Questions for Duck Tours South Beach:
Approximately how long is Duck Tours South Beach?

It lasts approximately 90 minutes.

How many decks or levels are there aboard the Duck Tours South Beach?

1 Level.

What lake or river does the Duck Tours South Beach cruise on?

Biscayne Bay.

Are alcoholic beverages allowed?

Yes, guests may bring a small alcoholic beverage with them onboard.

What age is Duck Tours South Beach appropriate for?

Great for all ages!

Is parking available for Duck Tours South Beach?

There are metered parking places and paid valet parking nearby.
Book Now!