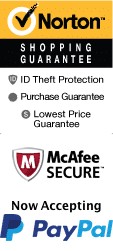 Comprehensive City Tour of Miami
153 E Flagler St Miami, Florida 33131
1-800-987-9852
Chat Now
The Comprehensive City Tour of Miami is an excellent way to explore the beautiful city of Miami in Florida. The tour takes visitors on a journey through popular tourist destinations and hidden gems within Miami, allowing them to discover the city's rich culture and history. The tour lasts approximately 4 hours and is fully guided, making it a hassle-free and comfortable way to explore Miami.
About the Tour
This incredible endeavor features some of the best places in Miami. Board your mini bus and enjoy a marvelous journey through the city. Fully-narrated, the tour provides unique insight into the city's history that you won't find anywhere else. Along the way, visitors will be able to see notable places that make Miami special. You will be able to see notable places like the Wynwood Walls, Miami Beach Boardwalk, and the Art Deco Historic District. You will also see places like Coconut Grove and Coral Gables, both of which are fascinating Miami neighborhoods with plenty to discover.
The tour then proceeds to Little Havana, a vibrant Cuban community in the heart of Miami. The area's colorful atmosphere, vibrant murals, and Latin American music perfectly capture the community's lively spirit. The most popular stop in Little Havana is the famous Domino Park, where locals gather to play dominoes and sip on coffee. Visitors can also explore the Calle Ocho Markets, which sells everything from Cuban cigars to local crafts.

Pass By
Art Deco Historic District
3. The rich, cultural legacy of the 1930s thrives in the Art Deco Historic District, near Fort Lauderdale. Journey back in time as you skim through this vibrant neighborhood, which is a medley of historic buildings boasting unique geometric features.

Experience the soul of Cuba at Calle Ocho, nestled near Fort Lauderdale. Teeming with galleries, restaurants, and murals, this cultural artery offers an immersive journey into Latin traditions. Feel the rhythm of salsa, taste vibrant Cuban flavors, and discover the local art scene on this lively street.

1. Nestled within Miami's vibrant metropolis, Coconut Grove near Fort Lauderdale, FL offers an idyllic escape, a blend of culture, history, and tropical tranquility. It's where modernity meets nature, with lush greeneries, stylish boutiques, and artsy galleries entwined in the region's charming streets.

Unveil the allure of Coral Gables, a stunning Mediterranean-style enclave nestled near Fort Lauderdale, FL. This city boasts unique architectural charm, punctuated by lush, green streets and a lively artistic scene.

Explore the beating heart of Florida's Cuban community at Domino Park. This lively outdoor recreational space is the social hub of Little Havana, where residents gather for passionate games of dominoes, exciting chess matches and lively debates. It's a colourful cultural immersion that you simply cannot miss when visiting Miami!

Lose yourself in the rhythmic salsa beats and soulful delights of Little Havana, an authentic taste of Cuba right here in Fort Lauderdale region.

Pass By
Miami Beach Boardwalk
Experience the lively pulse of Miami's world-renowned beach culture on the Miami Beach Boardwalk. A swirl of sun-soaked sand, sparkling water, stylish boutiques, and vibrant local eateries, this is seaside living at its finest.

Swap the ordinary for the extraordinary at Miami Beach. Pristine sands against azure seas under unending Florida sunshine make this a must-see destination downstream from Fort Lauderdale.

3. Wynwood District isn't just about vibrant graffiti, it's a feast for all the senses. Expect the unexpected, with intriguing sights, eclectic shops, fine dining, and a hip, youthful atmosphere only a few miles from the ocean.

3. Kings of contemporary urban art, such as Shepard Fairey, display their talent on the sprawling warehouse walls of Wynwood. With its vibrant and edgy aesthetic, this unique outdoor museum has transformed the district into Miami's most beloved cultural hub.
The Comprehensive City Tour of Miami is a fully guided and narrated way for visitors to experience the diverse beauty, culture, and history of Miami. The tour covers various highlights of Miami, including art deco architecture, Cuban culture, high-end communities, scenic waterfront views, and historic landmarks. Whether visitors are first-time tourists or Miami regulars, this tour presents an exciting way to discover everything that Miami has to offer. Add it to your Miami vacation for an unforgettable look at Miami's culture.
Frequently Asked Questions for Comprehensive City Tour of Miami:
What methods of transportation does the Comprehensive City Tour of Miami use?

Mini bus.

Approximately how long does the Comprehensive City Tour of Miami last?

It lasts approximately 4 hours.

For what ages is the tour appropriate?

Great for all ages.

Where does the Comprehensive City Tour of Miami depart from?

Hotel pick-up available at select hotels.

Is photography / video recording allowed on the Comprehensive City Tour of Miami?

Yes.
Book Now!