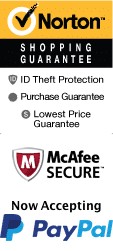 Biscayne Bay Jet Ski Tour
3301 Rickenbacker Causeway Key Biscayne, Florida 33149
1-800-987-9852
Chat Now
Get ready for an exhilarating adventure in the Sunshine State with the Biscayne Bay Jet Ski Tour in Fort Lauderdale, FL. This thrilling experience takes you on a guided tour of the stunning Biscayne Bay, where you'll get to ride around on jet skis and soak up the beautiful scenery.

After a brief lesson on how to operate your jet ski, you'll set out on the water with your guide. Zoom past luxurious homes and yachts, and admire the downtown Miami skyline in the distance. Keep a lookout for marine life like dolphins, manatees, and colorful fish as you explore the bay.

The Biscayne Bay Jet Ski Tour typically lasts about 90 minutes and covers around 12 miles. You'll need to bring your own swimsuit, towel, sunscreen, and waterproof camera or phone. Life jackets are provided for safety. This tour is suitable for all skill levels- whether you're a jet ski pro or a first-timer, you'll have a blast on this high-speed excursion.

Biscayne Bay is renowned for its crystal-clear waters and breathtaking views, making this tour a must-see for anyone visiting the Fort Lauderdale area. You won't want to miss out on this unique and exciting way to experience the Florida coastline.

Not only is the Biscayne Bay Jet Ski Tour a thrilling adventure, but it's also an opportunity to learn about the history and culture of the Miami area from your knowledgeable guide. Hear stories about the city's famous landmarks and celebrity residents as you navigate the bay.

Overall, the Biscayne Bay Jet Ski Tour is an unforgettable experience that combines adventure, beauty, and education all in one. Don't miss your chance to explore the stunning Biscayne Bay on a high-speed jet ski- book your tour today and discover the magic of Miami's coastline.
Book Now!