Colorado River Float Trip from Flagstaff
Description
Colorado River Float Trip from Flagstaff Photos (12)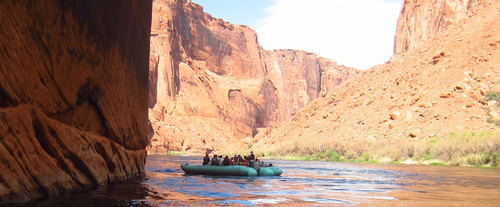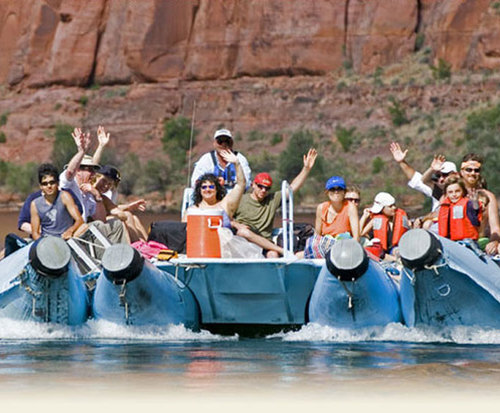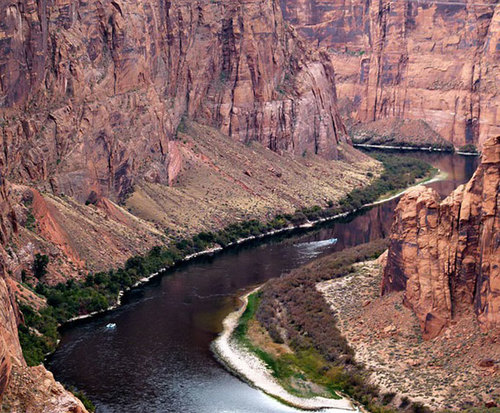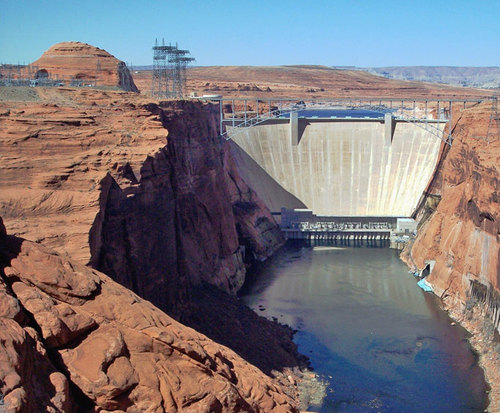 Enjoy an entire day of scenic canyon walls and the mighty Colorado River on this combination tour that takes you to see the Navajo Reservation, Glen Canyon, and the Colorado River where you will spend the majority of your day taking in the beauty of the Grand Canyon on a large multi-passenger raft. Your full day tour will be guided and narrated by a professional and knowledgeable guide that will escort you safely through the day and provide you with plenty of informative tidbits and historical accounts as you pass by each landmark. Begin your adventure with a scenic drive past the dormant volcanoes of San Francisco Peaks and through the Navajo Nation, and wind your way through the walls of Glen Canyon to the base of it's dam where you will board a large raft and begin the float-trip portion of your tour!
Sit back and take in the breathtaking beauty of the canyon, from colorful formations and plant life to ancient Indian petroglyphs and folklore from your guide, there is no shortage of things to see during this relaxing trip down the Colorado River! During your float trip, break to take a short hike closer to some of the Indian petroglyphs and enjoy a delicious picnic lunch on the banks of the river before hopping back on the raft to continue your scenic tour of the bends and twists of the Colorado. Come to a stop at Marble Canyon and visit the cabins of early settlers at Lees Ferry before heading back to your hotel or beginning destination, taking in the passing scenery of Arizona through the windows of your motor-coach. This is an amazing tour for first time visitors to the Grand Canyon or for adventurers at heart, and you won't want to forget your camera to capture some of the scenery that awaits you!
Recommended Attire - Supportive and comfortable clothing and shoes that are water friendly, as the majority of your trip is on the Colorado River. Sunscreen, hats, and sunglasses are also recommended.
Tour Highlights:
Lunch on the river.
Visit to the Cameron Trading Post and Navajo Reservation.
Trip to the Painted Desert, and Glen Canyon Dam.
All river and rafting fees included.
Guided and narrated tour.