Sightseeing Tours & Cruises in Wintry Fairbanks
As a beautiful Alaskan town, Fairbanks offers its visitors the opportunity to experience the winter games, northern lights, and the wonderful cruise options in the area! These exciting sightseeing tours and cruises give you the ability to explore all that Fairbanks has to offer!

Fairbanks Sightseeing Tours & Cruises
The Arctic Circle Day Trip from Fairbanks is the number one best selling sightseeing tour & cruise in Fairbanks, Arizona, you will be led by a local tour guide, you will also be provided some homemade stew, sandwiches, snacks and drinks.
Available 63 days between Jul 24, 2018 & May 31, 2019
View Schedule
Denali Highway Photography Tour is a great tour choice if you enjoy sightseeing tours & cruises, you will travel to the Richardson Highway, the Denali Highway, and the Maclaren River Lodge, you will get to see beautiful landscapes and wildlife.
Available 5 days between Jul 23, 2018 & Sep 6, 2018
View Schedule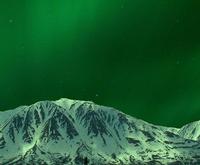 Northern Lights Viewing at Murphy Dome is a perfect choice for people who enjoy sightseeing tours & cruises, you will get to travel to many sites including the Murphy Dome, you will also get to see the outstanding northern lights.
Available 177 days between Aug 24, 2018 & Apr 6, 2019
View Schedule
At the Arctic Circle Tour, you'll enjoy a bus ride through the Arctic National Park, Wildlife Refuge, and other surrounding areas. Enjoy the amazing local wildlife roaming through and the beautiful scenery of nature at it's finest. At midnight, you'll definitely be captivated by the sunset view while getting your feet wet in the Arctic Ocean.
Available 2 days between Jul 26, 2018 & Jul 28, 2018
View Schedule
Enjoy this once in a lifetime experience under a captivating Alaskan night sky capturing the aurora borealis with a trained guide who will help with positions, tips and the best opportunities for you to capture the auroras with your lens making this a workshop that you will never forget!
Available 50 days between Sep 27, 2018 & Dec 15, 2018
View Schedule
If you want to see what it is like to enjoy sightseeing tours and cruises, you will love this tour that is set up for you enjoy Chena Hot Springs while you are sipping on your favorite beverage and having a wonderful time with your friends and family.
Available 166 days between Oct 16, 2018 & Apr 20, 2019
View Schedule
Learn about the history of the area, personal true stories of those who have lived on America's Last Frontier while touring superb aurora borealis viewing areas outside of Fairbanks with tales of Alaska Native cultures and the science behind the auroras on this evening tour.
Available 128 days between Nov 21, 2018 & Apr 12, 2019
View Schedule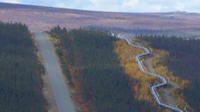 If you enjoy sightseeing tours & cruises, the Arctic Circle Full-Day Adventure from Fairbanks is a great choice for you, this tour is narrated by a local, professional tour guide, you will get to witness many amazing views of Alaska.