Exciting Adventures in Fairbanks
From dog sled racing to the Eskimo Olympics, Fairbanks, Alaska provides its guests with many exciting adventures! Check out the options below for more information on a fun Alaskan adventure!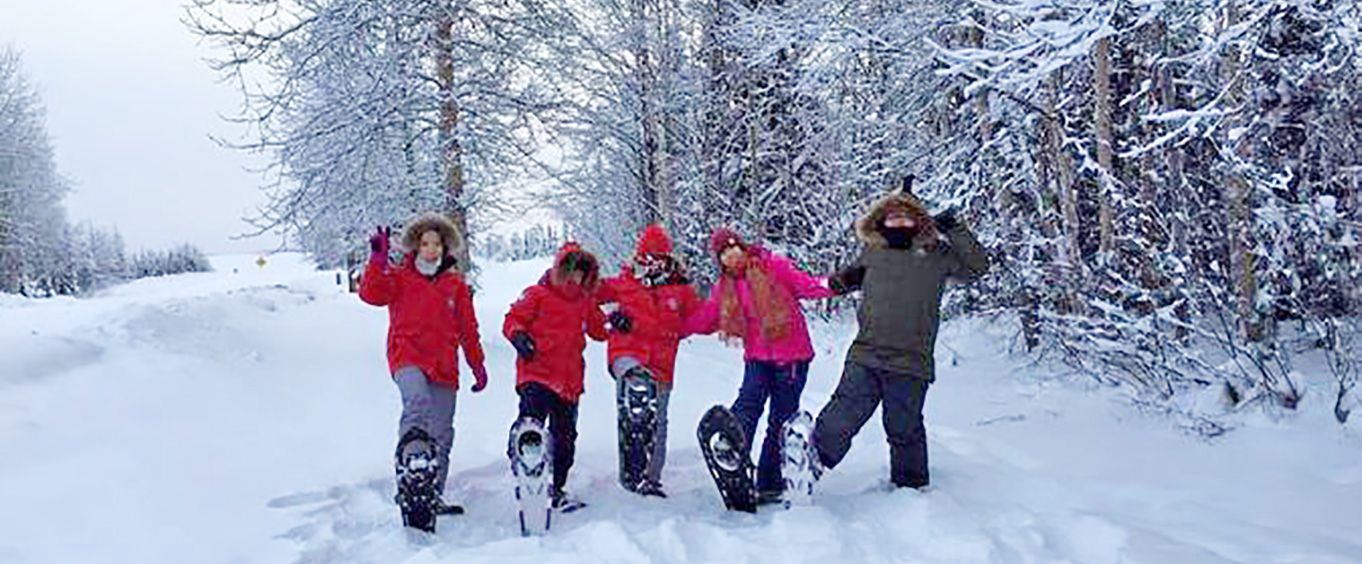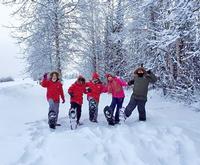 There are adventures in which you will have a great vacation and activity with you and your spouse as well as your children in the beautiful city of Fairbanks while seeing the tour that is famous in the area called the Snowshoe Tour.
Available 109 days between Dec 1, 2018 & Apr 6, 2019
View Schedule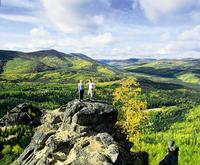 Picture perfect views from a mile in the air, rock formations that have formed over thousands of long years, and a small hiking adventure along the ridge of Angels Rock are all found on this amazing hiking expedition!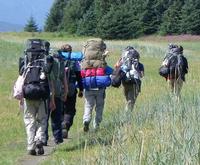 I love adventures and a hike to top of Table Top Mountain in Alaska is certainly a beautiful one because you can sometimes see wildlife and of course the panoramic view at the top is a must have moment.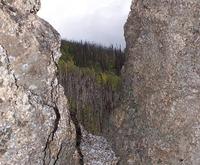 The Hike into the Wilderness at Wickersham Dome is a hiking tour full of adventures, you will get to experience great aerial, panoramic views of the place, also included on this tour are snacks, drinks and free hotel pick ups and drop offs.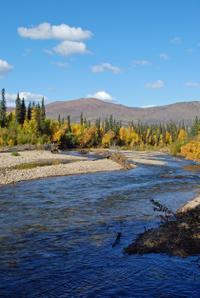 Chena River Canoe Adventure from Fairbanks offers a guided grand tour of the Chena River and other surrounding waterways. So come on out and enjoy your journey into the wild as this will be an adventure you don't want to miss.
Available 23 days between Jun 21, 2018 & Jul 31, 2018
View Schedule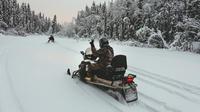 There are new adventures for you to experience in Fairbanks where you will get a chance to enjoy a snowmobile while you tour through the land to capture how beautiful the land is at different times of the year.
Available 90 days between Jan 1, 2019 & Mar 31, 2019
View Schedule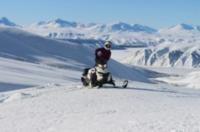 For those who love snow, you will love this activity that guides you through the North Pole and with the help of your snowmobile and your helmet, you will have a good time in the weather at the North Pole.
Available 77 days between Jan 1, 2019 & Mar 30, 2019
View Schedule
Enjoy a few hours in a cabin near the North Pole while ice fishing and viewing some of the wildlife in the area, grilling a few of the fish that are caught while watching the colors of the Aurora Borealis.
Available 108 days between Dec 15, 2018 & Apr 1, 2019
View Schedule