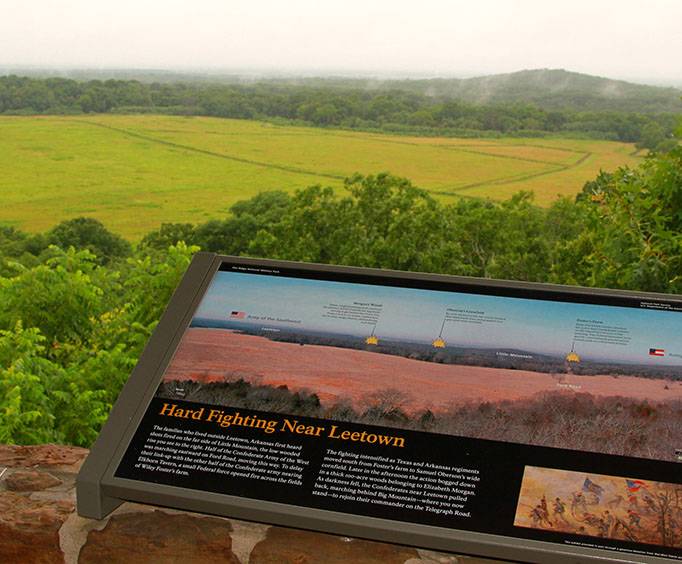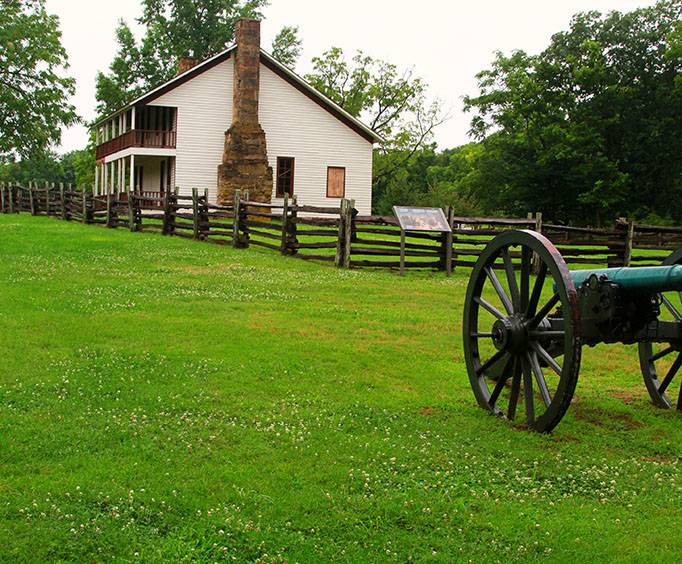 Pea Ridge National Military Park near Eureka Springs, AR
15930 E Highway 62 Garfield, AR 72732
Pea Ridge National Military Park is a 4,300 acre Civil War battlefield where 26,000 soldiers fought for their beliefs.
It is located in the northeast corner of Benton County, just a few miles south of the Arkansas-Missouri state line. It is part of the Ozarks region, which is known for its rich history and heritage, and is near the city of Eureka Springs.
This site is thought to be one of the best-preserved Civil War battlefields in Arkansas. It includes a seven-mile self-guided tour road with 10 historic stops, a museum, trails, a bookstore, and visitor center. The historic Elkhorn Tavern is also located in the park and is a historic stop.
Pea Ridge was a pivotal Civil War battle site that saved Missouri for the Union on March 7-8, 1862. It was one of the largest battles fought west of the Mississippi between 10,500 Union troops and 16,200 Confederate troops.
If you're ever travelling through Arkansas, Pea Ridge is a remarkable place to relive a piece of American history, carefully preserved through time.
Nearby Eureka Springs offers shopping, fine art, spas, museums, parks and restaurants. There are also historic hotels and many festivals and events to enjoy. Be sure to stop, even if you need to make a detour-it's too memorable to miss!