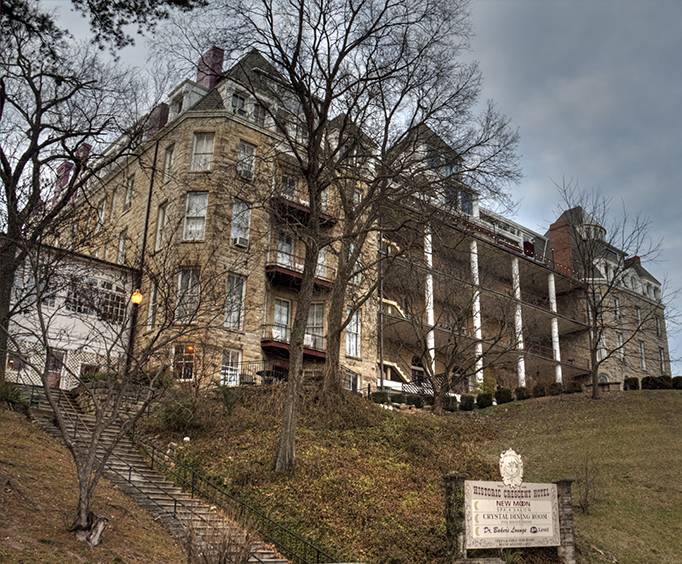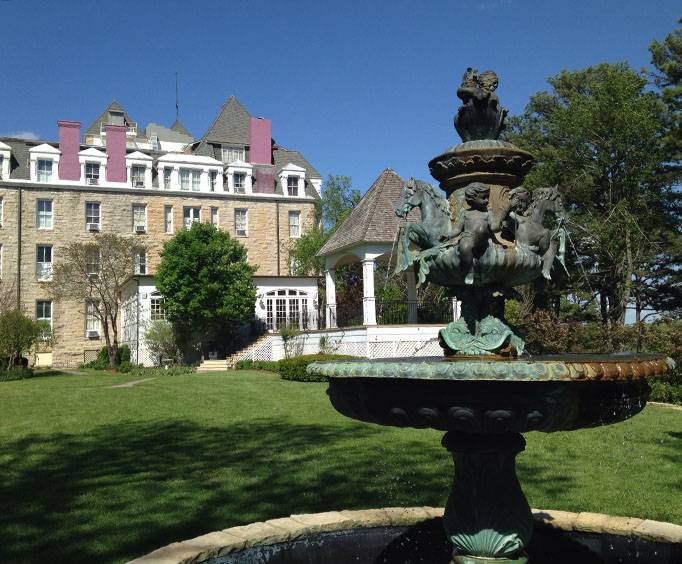 Crescent Hotel in Eureka Springs, AR
75 Prospect Ave. Eureka Springs, AR 72632
The Crescent Hotel is a large, almost castle-like Victorian hotel that is situated on a mountain ridge in Eureka Springs, AR.
Built in 1886, this establishment still operates as a full-service hotel, and features more than 75 guest rooms.
The Crescnet Hotel has a beautiful interior with crystal chandeliers and walnut walls. A swimming pool, hot tub, concierge service, and a host of daily activities are just some of the amenities provided here. The exterior of the hotel includes spacious verandas, manicured gardens, and hiking trails in the nearby woodlands. A luxurious dining room that serves breakfast and dinner and an upscale pizza restaurant are on the premises of this hotel, as is a sweet shop that serves ice cream, pastries and other items.
The Crescent Hotel is widely known as 'America's most haunted hotel' and people come from near and far to see the legendary facility. The ghosts of several former residents of the hotel are reputed to be still inhabiting the building. Ghost tours, which are open to the public, are conducted during the fall months at this hotel. The paranormal activities at the Crescent Hotel are so well-known that various TV programs have spotlighted the hotel's haunted reputation.
If you're in the Fayetteville or Eureka Springs, AR area, the Crescent Hotel is a wonderful place to visit. Whether you go there to stay overnight, to dine at one of the excellent on-site restaurants, or to take part in a ghost tour, this top-rate hotel certainly has plenty of good things to offer.