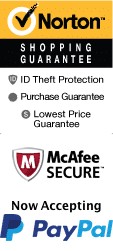 Red Bud Manor
Eureka Springs is an amazing and eclectic city that is brimming with shopping options, restaurants, and more to visit. If you are looking for a place to stay during your vacation, be sure to book a room at the Red Bud Manor. This hotel option remains close to some of Eureka Spring's hottest spots and allows visitors to enjoy their time. This is also an adult-only hotel, making it a unique place to stay if you want to get away from the kiddos.
The hotel is located in the Upper Historic Loop, giving it a great location within the city's bustling life. The inn, which was built in 1891, was completely renovated to suit modern tastes while keeping its interesting charm. After spending the day roaming Eureka Springs' streets, return to the hotel where you will find an array of inviting niceties. With private outdoor entrances, off-street parking, private baths, Keurigs in the rooms, an electric fireplace, chilled wine glasses, and free Wifi, you will have all the comforts of home.
The hotel also offers a delicious gourmet breakfast with a rotating menu each morning. Start your day off right with a meal or by getting in a work out at the Eureka Springs Community Center which partners with the hotel to offer guests yoga and more. No matter what adventures you decide to embark upon while in Eureka Springs, the Red Bed Manor makes it easy to get out and have fun - and then return for an evening of relaxation.