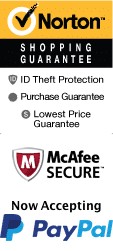 Ozarka Lodge
110 Huntsville Dr
1-800-987-9852
Chat Now
Related Lodging by Category:
Welcome to the Ozarka Lodge in beautiful Eureka Springs, Arkansas; the perfect destination for rejuvenation and exploration on your next vacation. Surrounded by an inviting blend of natural beauty and vibrant culture, this delightful hotel combines warm hospitality and exceptional accommodations to ensure a memorable stay. A unique charm envelops the property, promising an allure that keeps guests returning year after year. Whether seeking outdoor adventure or a serene retreat, the Ozarka Lodge offers an ideal base for every kind of holiday.

Nestled in a prime location, the Ozarka Lodge is less than 2 miles from the Eureka Springs Historical Museum - a must-visit attraction uncovering the rich history of this charming town. Even closer to the hotel, less than a mile away, is the Intrigue Theater, offering magical performances that captivate and thrill audiences of all ages. It's clear to see, a day of discovery is never far from your room's doorstep. And if you're willing to venture slightly further, the Thorncrown Chapel, a marvel of modern architecture nestled in the woods, is a short drive away.

An array of enticing amenities awaits your arrival at the Ozarka Lodge. Keep up your fitness regimen at the well-equipped fitness center or indulge in a leisurely swim at the outdoor pool, carefully maintained to ensure your comfort and enjoyment. If you're seeking relaxation, the hotel's hot tub is a perfect spot to unwind after a day of sightseeing. A delicious continental breakfast is served each morning, featuring an assortment of hot and cold breakfast favorites to kick-start your day.

Inside our guest rooms, a variety of modern conveniences are featured to make your stay as seamless as possible. Enjoy entertainment at your fingertips with cable TV, or stay connected to the world through our high-speed internet. For in-room dining experiences, our efficient room service ensures tasty meals are just a phone call away. Rooms equipped with a fridge, microwave, coffee maker, and ironing boards also guarantee a comfortable and stress-free stay at the Ozarka Lodge.

To end your day of adventure, a selection of delectable dining options awaits near the Ozarka Lodge. Within 3 miles, you can dine at delightful local restaurants such as the Bavarian Inn Restaurant offering an authentic taste of Germany or Oscar's Cafe for Mexican-American fusion cuisine. For sports enthusiasts, the Eureka Springs Parks & Recreation is not far from the property, while shopaholics can indulge in retail therapy at Pine Mountain Village located within an easy driving distance. As a beacon of serenity and adventure alike, the Ozarka Lodge is ready to welcome you for an unforgettable vacation.
Location Highlights
Nestled in the charming city of Eureka Springs, Arkansas, the Ozarka Lodge is an oasis of comfort surrounded by flourishing natural beauty and an assortment of dining, shopping, and entertainment options. Spend your mornings exploring the nearby historic downtown, peppered with unique boutiques, antique shops and intricately crafted art galleries. Within walking distance, you'll find a diverse array of culinary delights, ranging from alfresco cafes to upscale dining establishments, each offering delectable local fare. For a touch of nature, the sublime Eureka Springs Parks and Greenspaces lie just a short drive away, beckoning with their lush trails and picturesque vistas. In the evening, unwind by sampling crafted beverages at one of the local breweries or enjoy a live show at the famous Intrigue Theater. The Ozarka Lodge makes an ideal base for your Eureka Springs adventure offering accessibility without compromising on tranquillity. Enjoy the best of this Arkansas gem, right at your doorstep.
.
Book Now!