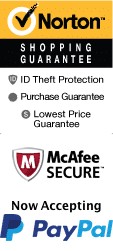 Days Inn by Wyndham Eureka Springs
120 West Van Buren Street Eureka Springs, AR 72632
1-800-987-9852
Chat Now
As you prepare for your next vacation, consider staying at the Days Inn by Wyndham in Eureka Springs, Arkansas, renown for its cozy setting, top-notch service, and recreational amenities. You will enjoy the comfort of a captivating environment dotingly nestled amidst picturesque valleys, where the intricate architecture gracefully promotes a unique blend of modern amenities and rustic charm. Designed to offer solace from bustling city life, this hotel serves as your perfect haven for a restorative getaway.

Within a mere distance of 1.7 miles from the hotel, you can visit the acclaimed Great Passion Play, an iconic outdoor drama that narrates the last days of Christ. Further, be not hesitant to embark on a splendid journey to the Eureka Springs & North Arkansas Railway located less than two miles away. For enthusiastic ones, an adventure-packed visit to the Mystic Caverns can fill the bill, just a short drive from the hotel. There's indeed no chance to erase boredom while staying at Days Inn by Wyndham, thanks to its prime location.

The attractive amenities at the hotel pave an enriching way for your leisure time. Break a sweat at the state-of-the-art fitness center or wade into the refreshing heated indoor pool. Looking for a space to kick-off stress? Hit the relaxing hot tub and let the whirling motion of heated water soothe your senses. Also, start your day with a hearty, hot continental breakfast, with a variety of dishes to cater to all palates.

Give a boost to your luxury stay with the inviting room amenities made available just for you. Channel-surf on the in-room cable TV or get things done with free high-speed internet access. No worries about fresh brew as each room is equipped with a coffee maker, a staple for caffeine aficionados. Other room conveniences include iron/ironing board, complimentary local calls, and room service. For those craving more, rooms with a fridge and microwave are also available to meet your needs.

To wrap up your day, consider exploring some of the finest eateries around. Savor some Italian cuisine at Casa Colina, just two miles away, or indulge in delicious Southwestern-style fare at Aquarius Taqueria, merely 1.5 miles from the hotel. Furthermore, poke around the cottage-style stores at Pine Mountain Village Shopping Center, only 3 miles away, where you can lace your shopping bags with memorable tokens. Days Inn by Wyndham in Eureka Springs promises a welcoming stay, surrounded by an array of pleasing attractions.
Location Highlights
Nestled in the heart of picturesque Eureka Springs, the Days Inn by Wyndham presents a prime location for those looking to explore the multitude of treasures that this charming town offers. Under a mile away, you'll find the Victorian-era inspired boutiques and crafts mall, a wonderful spot to uncover unique trinkets, gifts, and souvenirs. For culinary enthusiasts, there's no shortage of gastronomic adventures. From an array of inviting cafes and bakeries to diverse eateries serving everything from tantalizing local dishes to international cuisine, it's a taste exploration close at hand. Also in proximity, are convenience stores and a gas station, ensuring all essentials are within easy reach. Just a brief stroll away is the serene Harmon park, resplendent with beautiful flora and enchanting walking trails. Few strides further, immerse yourself in local history and culture at Eureka Springs Historical Museum. Recognized for both comfort and convenience, the Days Inn by Wyndham truly sits at the junction of accessibility and interest.
Book Now!