Labor Day Weekend in Eureka Springs, AR
Create Your Custom Package
A quaint town covered with Victorian architecture, nestled in the hills of the Ozarks, Eureka Springs offers travelers the perfect destination to get away and truly relax.
As summer winds down be sure to squeeze the last drops of care-free times out of it with your Labor Day break and Eureka Springs. Whether its peace and quiet or a little excitement you're looking for , it can all be found in Eureka Springs.
Spas and resorts cover the town, providing the perfect place to let your troubles be soaked away. The town's wide array of Victorian architecture also sets the perfect tone of tranquility. Of course, if you are after a little of adventure you can be sure it's never too far away. Nestled in the heart of the Ozarks, untamed wilderness and natural beauty are never too far away from Eureka Springs! This Labor Day bring the entire family to experience the fanciful setting of Eureka Springs during Labor Day weekend.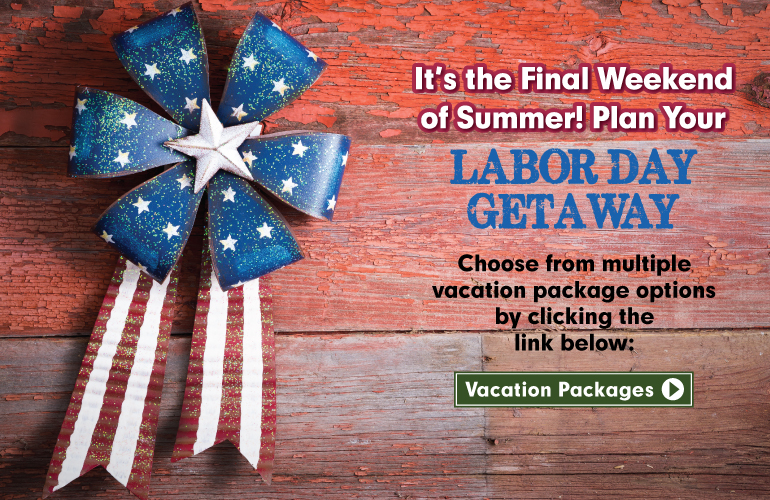 EUREKA SPRINGS
SHOWS & ACTIVITIES
MOST POPULAR THINGS TO DO
IN EUREKA SPRINGS ARKANSAS