Trolling Fishing Charter in Destin, Florida 2019 Schedule


Activity lasts 4, 6, 8, 10, 12 hours.

Fishing equipment is included.

Appropriate for All Ages

Cameras are Permitted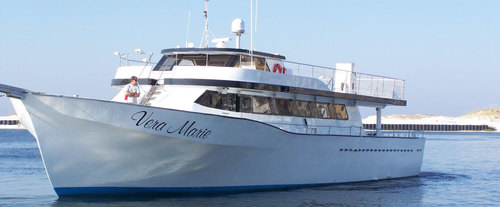 There are several kinds of fish off the coast of Florida, and this charter adventure is one that almost guarantees that guests will reel in something while enjoying the views of the city. The tour takes place on the Huntress, one of the best boats in the area. Guests will enjoy hearing from the captain and crew about some of the outstanding catches that have been recorded from the water.
Book Now!