Bottom Fishing Charter in Destin, Florida 2019 Schedule


Activity lasts approximately 4, 6, 8, 10, 12 hours.

Fishing license, bait, and tackle are included.

Appropriate for All Ages

Both Cameras and Video Cameras are Permitted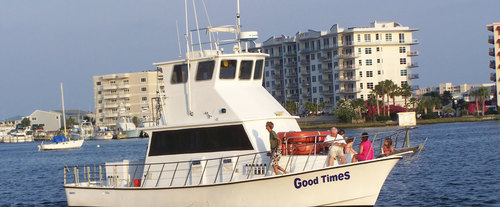 Guests can take a charter boat out on the ocean along the Destin shore to catch some of the fish that rest on the bottom of the ocean floor. Captains know about the areas where the most fish are located and the different kinds of fish that you can expect to find. While waiting on a bite, guests can relax in the warm Florida sun while sitting on the large deck of the boat.
Book Now!