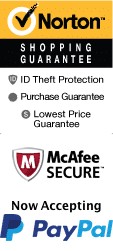 Stand Up Paddle/Kayak a Rare Coastal Dune Lake at Watercolor, 30A, Florida
250 Watercolor Blvd W Santa Rosa Beach, Florida 32459
1-800-987-9852
Chat Now
Stand Up Paddle/Kayak a Rare Coastal Dune Lake at Watercolor, 30A, Florida Photos (1)
Stand Up Paddle & Kayak a Rare Coastal Dune Lake at Watercolor 30A Florida is an experience unlike any other. This unique activity takes place in the stunning Watercolor beach area, which is known for its crystal-clear waters, white sandy beaches, and picturesque landscapes. With this activity, you'll get the chance to kayak or stand-up paddle on a rare coastal dune lake, surrounded by lush greenery, and observe the stunning wildlife that surrounds you.

As you walk through the beautiful Watercolor beach area, you'll be mesmerized by the breathtaking views of the nearby sea, feel the cool breeze blowing on your face, and hear the sound of water crashing against the shore. Upon arrival at the lake, you'll be greeted by your friendly and experienced guide who will provide you with all of the instructions and equipment you need to embark on this adventure.

Once you're ready to go, you'll step onto your kayak or stand-up paddleboard and glide across the tranquil waters of the rare coastal dune lake. As you make your way through the lake, you'll witness the diverse ecology that surrounds you, from towering cypress trees to stunning birds. With every stroke, you'll enter a new world of beauty and adventure that will leave you feeling refreshed, rejuvenated, and grateful for living in this incredible part of the world.

This activity typically lasts two hours, so it's perfect for those who want to spend a relaxing afternoon surrounded by nature. No prior experience is necessary, making this experience perfect for travelers of all ages and skill levels.

This kayak and paddleboarding activity in Watercolor is known to be unique and enjoyable for groups, families, or single riders who want to explore the area. With the rare coastal dune lake as your background, you won't be disappointed by the photo opportunities that present themselves.

In conclusion, if you're looking for an adventure that offers both relaxation and a chance to experience the natural beauty of Florida's Watercolor beach area, then Stand Up Paddle & Kayak a Rare Coastal Dune Lake at Watercolor 30A Florida is the perfect activity for you. Don't miss out on the opportunity to discover the hidden gems that this area has to offer!
Book Now!