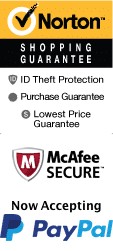 Panama City E-Bike Adventure
Welcome to the Panama City Happy Hour Experience, a fun and unforgettable bike tour to explore the bustling local culture and atmosphere in Panama City Beach, Florida. This two-hour tour will take you to the best landmarks and locations in the city, where you'll savor the beauty of Destin while exploring its iconic aspects. You'll have a chance to meet local people, learn about the culinary and music scene, and experience the vibrant and exciting atmosphere of Panama City's downtown.
About the Tour

The adventure begins at the starting location, Papa Joe's Bayside, where you will meet your guide and fellow travelers. After a brief introduction, you'll board your electric bike and hit the road. Your first stop will be the St Andrews Waterfront Farmers Market where you'll learn about its history and discover local produce and more. Then, it's off to Floriopolis, a community arts center that focuses on the works of local artisans. Then, it's off to the Panama City Publishing Company Museum and Visitor Center. You'll pass by and learn about its interesting history. You will also see places like Oaks by the Bay Park, the Shrimp Boat restaurant, St Andrews Marina, and Saint Andrew Bay. You can also pass by the Native Spirit Museum & Gallery, which is free to visit, so be sure to circle back after your guided e-bike adventure. Guests can choose to complete their stop at a local bar for some delicious happy hour drinks!
Throughout the tour, your guide will entertain you with stories, jokes, and interesting facts about the area, as well as provide recommendations for other places to visit during your stay. You'll have a chance to ask questions, swap travel tips, and make new friends from all over the world.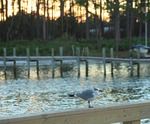 Pass By
Oaks by the Bay Park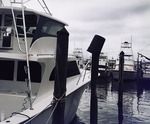 Pass By
St Andrew's Marina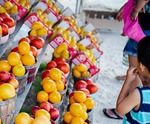 Pass By
St Andrew's Waterfront Farmers Market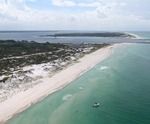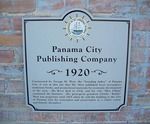 Pass By
The Panama City Publishing Co Museum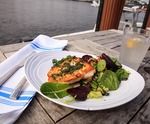 Pass By
The Shrimp Boat Restaurant
The Panama City E-Bike Experience is the perfect way to start your evening in Panama City, and a must-do for anyone who loves food, drinks, music, and culture. Whether you're traveling solo, with friends or family, or on a romantic date, you'll have a blast on this tour and create memories that will last a lifetime. So book your spot today and get ready for an adventure like no other!
Frequently Asked Questions for Panama City E-Bike Adventure:
What methods of transportation does the Panama City E-Bike Adventure use?

Electric Bike.

Approximately how long does the Panama City E-Bike Adventure last?

It lasts approximately 2 hours.

For what ages is the tour appropriate?

Great for all ages.

What type of dress & footwear are recommended?

Wear comfortable shoes.

Is photography / video recording allowed on the Panama City E-Bike Adventure?

Yes.