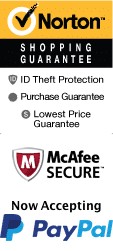 Panama City E-Bike Adventure
Panama City, FL is one of the most beautiful places in the country, and there is no better way to experience all of its wonder than on a Panama City E-Bike Tour. Offering a cool way to get around the city, an electric bike tour can help travelers truly enjoy Panama City Beach and everything that it has to offer. From its gorgeous landmarks to the stunning wildlife and ecosystems, this coastal oasis provides a cool trip to all who visit.
About the Electric Bike Tour
For those who love to get out, stretch their legs, and have a blast in Panama City Beach, this incredible endeavor is certain to be a remarkable time. Meet your tour guide and climb aboard your electric bike. These bikes are great as they offer the opportunity for guests of all activity and physical levels to enjoy the ride. Whether you want to cruise along with the electric motor or manually pedal your way through Panama City, you can completely customize what kind of adventure you wish to take. Plus, the tour is entirely guided by a knowledgeable local guide who can navigate you to all of Panama City's most beloved landmarks and points of interest. Along the way, you will be able to see places like: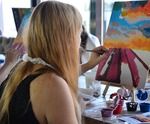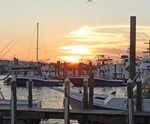 Pass By
St Andrew's Marina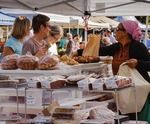 Pass By
St Andrew's Waterfront Farmers Market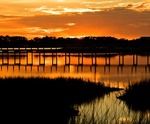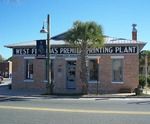 Pass By
The Panama City Publishing Co Museum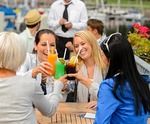 Pass By
The Shrimp Boat Restaurant
As you pass by these memorable locations, your local guide can give you plenty of information about them. Learn about the interesting ecosystems of Panama City Beach and perhaps even witness its wildlife as you pass by Saint Andrew's Bay and Marina. Browse local produce at the Farmers Market, witness local life at the Native Spirit Museum and Gallery (free admission), and experience the natural beauty of Oaks by the Bay Park. With so many unique landmarks and points of interest to discover in Panama City, your vacation will be filled with memorable moments for you to cherish.
For those who are looking for an awesome way to get in touch with the charm of the Panama City Beach area, the Panama City E-Bike Adventure is certain to be a great option. Do not miss out on tons of fun and enjoy this incredible adventure when you book tickets on the Panama City E-Bike Adventure.
Frequently Asked Questions for Panama City E-Bike Adventure:
What methods of transportation does the Panama City E-Bike Adventure use?

Electric Bike.

Approximately how long does the Panama City E-Bike Adventure last?

It lasts approximately 2 hours.

For what ages is the tour appropriate?

Great for all ages.

What type of dress & footwear are recommended?

Wear comfortable shoes.

Is photography / video recording allowed on the Panama City E-Bike Adventure?

Yes.

Where does the tour meet?

4601 West US-98, Panama City, FL 32401, USA