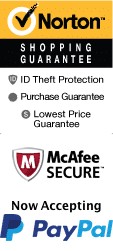 Guided Destin Harbor Lights Cruise
102 Harbor Blvd Destin, Florida 32541
1-800-987-9852
Chat Now
Get ready to witness a stunning spectacle like no other with the Guided Destin Harbor Lights Cruise in Destin, Florida. This mesmerizing 1.5-hour cruise will take you on a journey through beautiful Destin Harbor, showcasing the breathtaking lights of the city. The crew will welcome you aboard with their warm hospitality, and you'll set off on an evening adventure that will leave you in awe.

As the boat drifts through the harbor, you'll have the opportunity to witness the beauty of the stars and the shimmering lights that illuminate the picturesque coastline. You'll also have a front-row seat to the iconic HarborWalk Village and its magnificent array of illuminated palm trees, docked boats, and lighthouse. Throughout the cruise, the knowledgeable crew will provide fascinating insights into the history of Destin and its harbor.

The Guided Destin Harbor Lights Cruise is perfect for families and couples who seek a relaxing evening out on the water. Guests will enjoy breathtaking views and a calming atmosphere, making this a wonderful way to mark a special occasion or wind down after a long day.

Apart from enjoying the stunning lights and sights of HarborWalk Village, guests can indulge in drinks and snacks at the ship's bar. Sit back, relax, and admire the changing scenery as you sip your beverage of choice.

This guided cruise departs from the Destin Harbor and covers 20 miles throughout the harbor. If you're worried about sea sickness, you'll be pleased to know that the boat is stable and has comfortable seating. The boat is equipped with a live GPS system, providing real-time updates on your location as well as the location of other boats in the harbor.

In summary, if you're looking for a memorable, family-friendly, and scenic evening tour, then don't miss the Guided Destin Harbor Lights Cruise. Experience the magic of Destin Harbor and HarborWalk Village as these picturesque locales come to life under the twinkling lights of the city. Book your tickets today and get ready for an unforgettable journey through Destin's vibrant harbor.
Book Now!