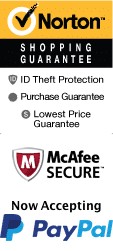 3 Hours Crab Island Tour from Baytowne
8330 Mike Hayes Blvd Miramar Beach, Florida 32550
1-800-987-9852
Chat Now
If you're looking for a unique and thrilling adventure in the Florida sun, look no further than the 3 Hours Crab Island Tour from Baytowne, located in the stunning Destin-Fort Walton Beach area. This incredible tour is sure to leave you with memories that will last a lifetime.

During your tour, you will have the opportunity to explore Crab Island, a picturesque sandbar in the middle of the emerald waters of the Gulf of Mexico. You will be able to swim, snorkel, and explore the beautiful scenery of the island while aboard a comfortable and spacious boat.

The tour includes a knowledgeable and friendly guide who will provide you with all the information you need to fully appreciate the beauty and history of the area. Additionally, the tour includes access to snorkeling equipment, allowing you to fully experience the abundant marine life that can be found in the crystal-clear waters around Crab Island.

This immersive tour lasts for three hours, providing you with plenty of time to explore all that Crab Island has to offer. You'll be able to soak up the sun while lounging on the boat, take a swim in the warm waters of the Gulf, and take part in various water activities like paddleboarding. This tour is perfect for families with children or groups of friends looking for a fun-filled day out on the water.

Crab Island is known for its popular floating restaurants and food stands which serve up delicious local seafood fare. After snorkeling and swimming, be sure to indulge in some tasty treats at one of the island's floating restaurants. The tour also gives you the opportunity to witness the charm of the area and get a glimpse of the local lifestyle.

Overall, the 3 Hours Crab Island Tour from Baytowne is a must-do when visiting the Destin-Fort Walton Beach area. With its breathtaking scenery, abundant marine life, and fun-filled activities, the tour is a perfect balance of adventure and relaxation, making it an experience you won't soon forget. Don't miss out on this exciting opportunity to explore one of Florida's most beautiful destinations!
Options:
Crab Island Tour from Baytowne Non-Private Up to 27 Passengers
Available 5/28/2023 until 10/31/2023 View Detailed Schedule
Duration: 4 hours: The trip takes about 30 minutes to and from crab island, with about 2 1/2 hours at crab island
Book Now!