Denver, Colorado Sightseeing Tours & Cruises

Explore Denver on a Sightseeing Tour or Cruise. Sightseeing is the best way to take in a foreign city. The tours that we offer make it easier for you to see everything that you want with the safety and security of knowledgeable guides. Browse through the listings to start planning your vacation now!
Denver Sightseeing Tours & Cruises
Denver, Colorado is known for beautiful scenery and the Foothills of the Rockies is a one of a kind tour that will take you though the rocky mountain region and give you a first hand glimpse into the wonderful things that the city offers.
Available 196 days between Dec 13, 2018 & Oct 31, 2019
View Schedule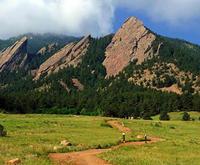 The Boulder Flatirons Explorer from Denver is ranked the #1 Sightseeing Tours & Cruises there, offering a chance to see many famous, historic sights and landmarks, cliffs, and the amazing Rocky Mountains, with a friendly and well informed guide.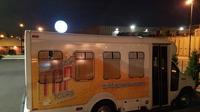 Enjoy a tour of the fabulous wines that Denver has to offer with wine sampling at each location on this Half-Day Southwest Denver Winery Tour including visits to Legacy Vineyards Winery and Tasting Room, Waters Edge Winery, and Carboy Winery.
Available 125 days between Dec 13, 2018 & Sep 28, 2019
View Schedule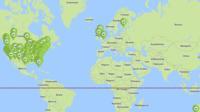 A self-guided Denver scavenger hunt offers a different way to get to know the city; Denver becomes a playground that is to be explored with the aid of a smartphone.
Explore the artistic side of Denver when you hop on this tour, where guests are escorted through the lower downtown district, given time for samplings in local pubs and a view into the hidden art gems of the city.
Available 264 days between Jan 2, 2019 & Oct 31, 2019
View Schedule
Ride in style in a luxury air-conditioned coach, traveling to the Denver Mountain parks and the Red Rock Park, learning about the sandstone and the cliffs that make up the area.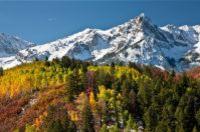 Come along and enjoy a trip to the unique small town of Estes Park at the base of the Rocky Mountains before visiting the fabulous Rocky Mountain National Park sightseeing, reveling in the landscape and all that the area has to offer.
Available 262 days between Dec 13, 2018 & Aug 31, 2019
View Schedule
The Small Group: Mining Towns Brewery Tour is a sightseeing tour in Denver, Co where guests will explore historic mining towns such as Georgetown to try a beer before heading over to Idaho Springs and Golden, CO all offering drinks of themselves.
Available 53 days between Feb 1, 2019 & Mar 26, 2019
View Schedule