City Tours in Denver, CO
A city tour is a fantastic way to see Denver, CO. Learn about the history of the area, the landmarks, and more on one of these amazing excursions.

Denver Most Popular Activities
Experience the rugged natural beauty of Colorado without the hassle of battling large crowds on the Denver and Foothills Mountain Small-Group Tour, one of the many city tours that's sure to delight the entire family.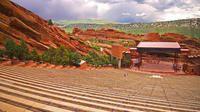 Despite the extraordinary natural features surrounding the area, Denver, Colorado, is still a very exciting place for city tours, so be sure to save some time for this private tour of the city and surrounding foothills in a Mercedes minibus.
When looking for city tours in Colorado a great experience is a Private Denver and Foothills Mountain Tour in a Luxury Suv where passengers can see buffalo grazing, climb up mountains with amazing views, and enjoy the scenery as the tour drives past parks and breweries.
Enjoy a comfortable ride in a luxurious Mercedes van around the foothills of Denver Colorado. Enjoy the sites of the Red Rock Amphitheatre and park before spending some time in the visitors center. Then it's off to the rest of your Red Rock tour.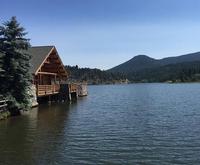 While Colorado is known mostly for its incredible mountains and high elevations, those who vacation in the area can also be assured that there's are plenty of city tours available, such as this private, luxury vehicle cruise of Denver.
Pricing and schedule are currently unavailable.