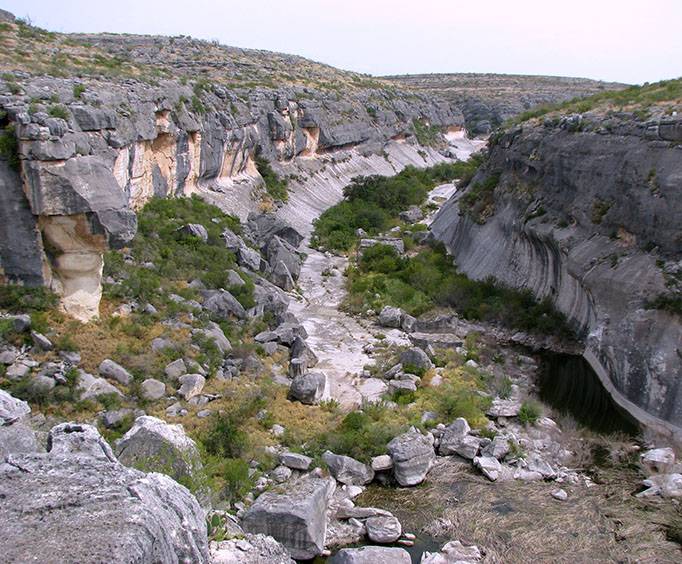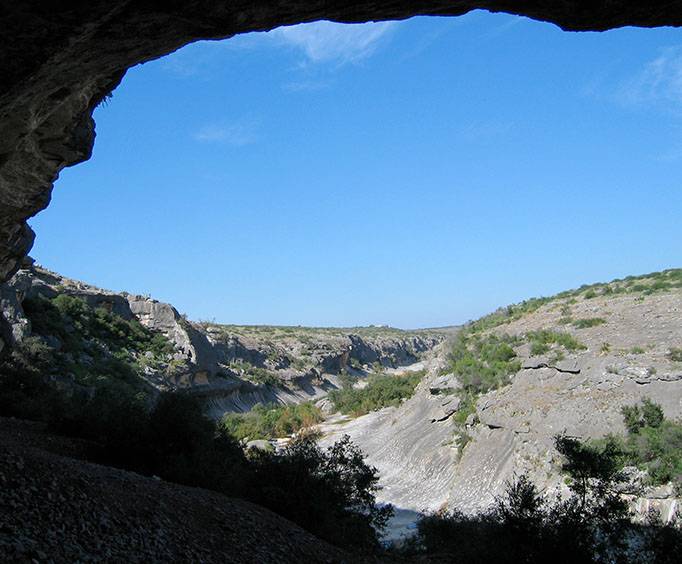 Seminole Canyon State Park & Historic Site near Del Rio, TX
90 Highway Comstock, TX 78837
Seminole Canyon State Park & Historic Site near Del Rio, Texas offers visitors 2,000 acres of spectacular beauty to take advantage of many outdoor activities.
The park contains restrooms and showers for the convenience of campers, with campsites ranging from primitive with no conveniences to campsites with access to water and electricity. There is even Wi-Fi access available in some site areas.
The park contains 9 miles of hiking and mountain biking trails. It is home to numerous species of canyon birds, desert birds, and seed eating birds making it a bird watchers delight. The Fate Bell Shelter site, is a deeply stratified rock shelter approximately 150 yards long. It contains Native American pictographs believed to be some of North America's oldest.
It is believed human habitation was present in the area approximately 10,000 years ago. During the 19th century Seminole Scouts of the U.S. Army were stationed in the area, which led to the present name of the region. The Texas Parks and Wildlife Department purchased over 2,000 acres in two phases in 1974 and 1977 to be used as a state park. The park officially opened to the public in 1980.
For anyone looking for an outdoor adventure, Seminole Canyon State Park offers the perfect landscape. With over 2,000 acres of beauty, visitors can chose to hike the trails and stop at the Fate Bell Shelter site to view some of the most amazing Native American pictographs. Whether the visit is for a day trip or more, it provides visitors access to beautiful rugged landscapes with an opportunity to step back in time and view the Native American history of the area.