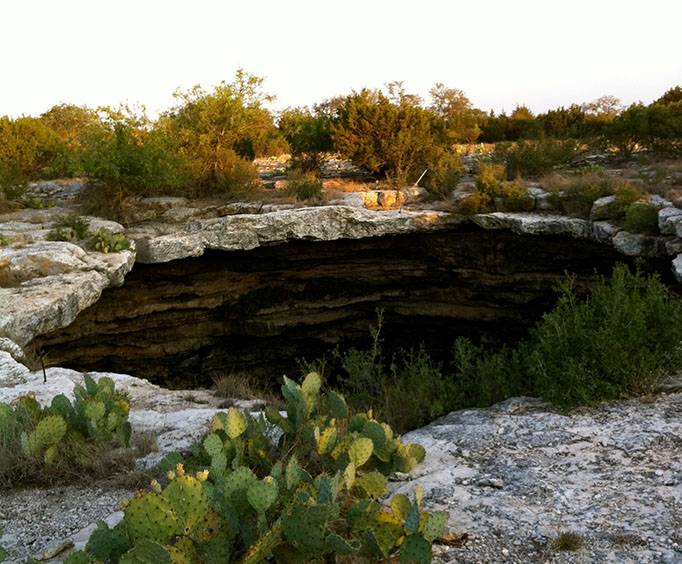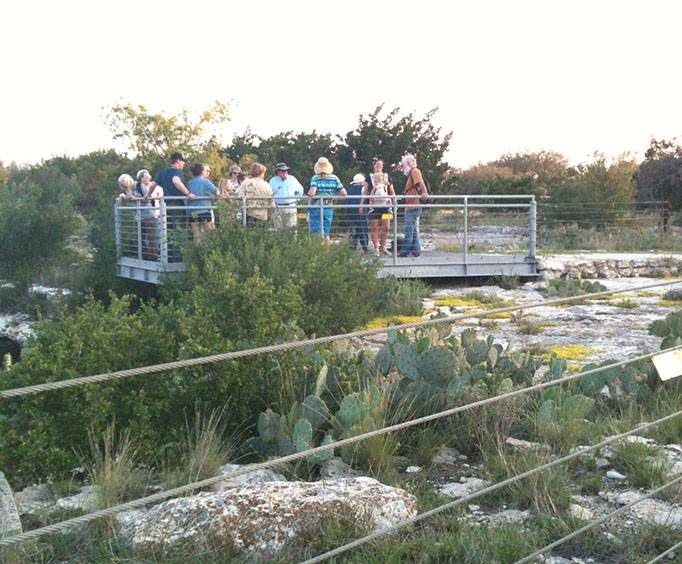 Devil's Sinkhole State Natural Area near Del Rio, TX
The Devil's Sinkhole State Natural Area is located in Rocksprings, Texas. This National Landmark is the largest chamber cavern in Texas and is home to one of the state's largest colonies of Mexican free-tailed bats. The beautiful cavern is about 140 feet deep which is the perfect environment for these nocturnal animals. There are also Ranger Programs where you can make a reservation for various tours and visiting opportunities, including evening Bat Flight tours.
The cavern doesn't just house these amazing bats. It also houses a very rare Mexican fern species along the inner walls. These ferns are found in very few places in the United States. Since the bats are nocturnal and they leave to forage all night, 3,000- 4,000 cave swallows use the abandoned cave to stay in. The canyons on the property include at least four different species of trees and two endangered as well.
The Devil's Sinkhole State Natural Area was originally discovered in 1867 by Anglo settlers. It was also formally part of the Whitworth Ranch. The Sinkhole was acquired in 1985 and was finally opened with limited access in 1992. The entire State Natural Area is 1,860 acres. The vast lands are mainly wild and undeveloped, which makes the sinkhole very special for everyone to see.
There are other State Parks near by including but not limited to; Kickapoo Cavern State Park, Lost Maples State Natural Area, and Seminole Canyon State Park and Historic Site. Many of our country's state parks need our support. The world is in desperate need to hold on to anything natural that is left and it is our job to protect it.