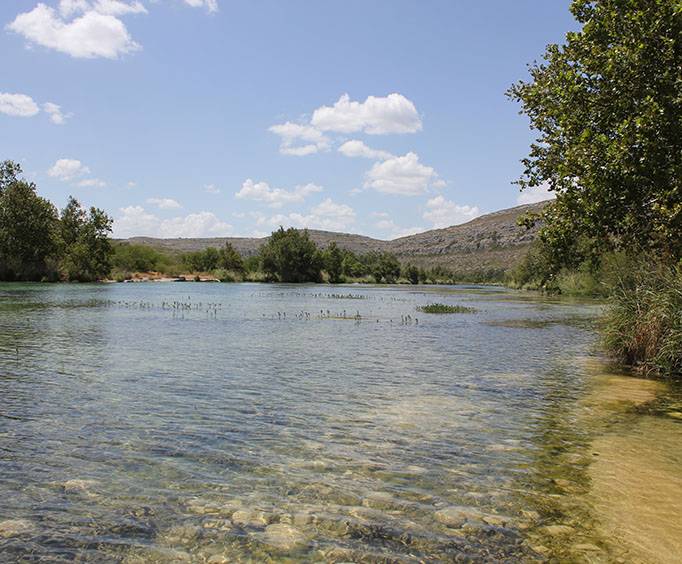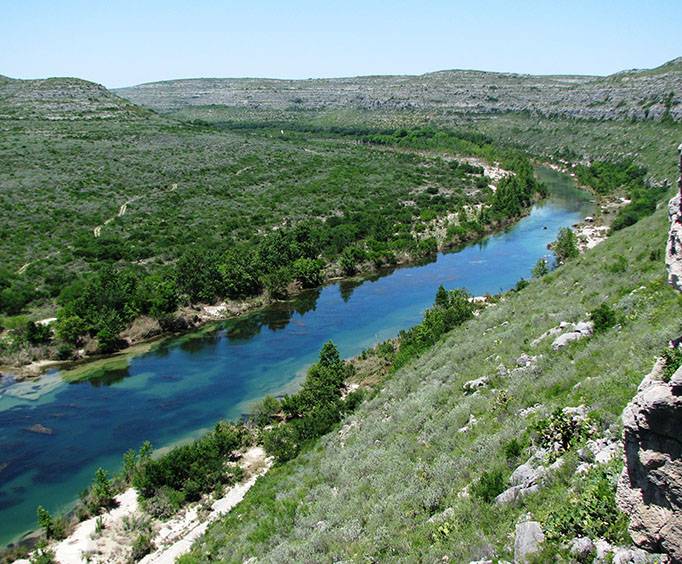 Devils River State Natural Area in Del Rio, TX
Devils River State Natural Area in Del Rio, TX, includes 37,000 acres of primitive and isolated natural beauty.
Located 66 miles north of Del Rio, the area offers visitors a variety of outdoor activities, including kayaking or canoeing on one of the most ecologically intact rivers. Devil's River is fed by a number of clear springs making it a beautiful camping spot.
Because of its beautiful and unspoiled landscape, the area is home to a number of varieties of local flora and fauna. Floating down the entire length of the Devils River is a three day trip of pure isolation. The river offers excellent fishing with unique genotypes of head-water catfish and large-mouth bass. The Devils River watershed also houses a variety of threatened and endangered species.
The site was officially acquired in 1988, named for the whitewater Devils River that runs through it. The area was once home to a variety of Native American tribes including the Comanche, Kiowa, and Kickapoo. There have been many pictographs found in the area that have been dated by archaeologists to be as old as 3000 b.c. Archaeologists have determined that the canyons of the Devils River hold a significant number of pictographs dating 2,000 to 4,000 years ago.
Even though maneuvering the Devils River should only be attempted by the experienced, there are a multitude of outdoor activities that can be enjoyed on land. The area offers some of the most beautiful views that can be accessed with just a short hike. For those, who are looking to get away from it all, Devils River State Natural Area offers an isolated beautiful get away.