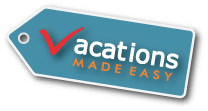 Colorado Springs, reservations for hotels and suites, dining, attractions, and vacation packages
Find exciting attractions and stunning lodging options to Colorado Springs, CO right here! Whether you're kicking back with a spa treatment or exploring the stunning beauty of the environment, there's something for everyone to do in the beauty of Colorado Springs.

Colorado Springs, CO Vacation Packages
Colorado Springs is known as one of the most scenic places in Colorado, and you can experience the area's natural beauty for yourself with the two nights' lodging with the Colorado Springs Attractions Getaway Package.

Starting at

$103

per adult*




Package Includes

1 Hour Sunrise Hot Air Balloon Ride
2 Nights' Lodging in your choice of over 33 hotels.
Take your family to Colorado Springs for a vacation adventure with five nights' lodging in your choice of over 18 hotels as well as the 1 Hour Sunrise Hot Air Balloon Ride.

Starting at

$229

per adult*




Package Includes

5 Nights' Lodging in your choice of over 33 hotels.
1 Hour Sunrise Hot Air Balloon Ride


Most Popular Types of Activities
Most Popular Types of Amenities & Room Types