Valentine's Day in Colorado Springs, CO
Create Valentines Day Package
From a visit to the Garden of the Gods, to romantic dining in one of the area's many romantic restaurants, Valentine's Day in scenic Colorado Springs, CO is sure to be unforgettable.
Make this Valentine's Day a memorable one in Colorado Springs, where the accomplishments of man, seen in the many examples of fine dining and theatre, can be enjoyed alongside some of the most pristine natural wonders.
Glen Eyrie, a castle built in 1904 by General Palmer, offers a sometimes spooky, always beautiful walk for couples who choose to tour the 700-acre grounds.
For shopping or just a fine place to walk, the Historic District never disappoints. There are a number of great places to eat, along with some of the finest hotels in Colorado.
So if you're searching for a breathtaking, unique place to spend your Valentine's Day, look no further than Colorado Springs.
When:
2015: February 14
2016: February 14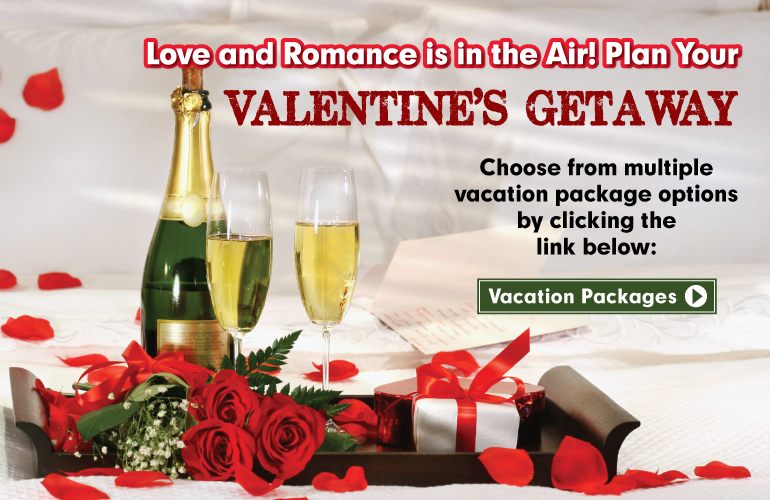 HOTELS & VACATION PACKAGES
MOST POPULAR THINGS TO DO
IN COLORADO