Christmas in Colorado Springs, CO
Create Your Custom Package
Christmas in Colorado Springs

The Festival of Lights Parade in Colorado Springs is a spectacular way to mark the start of the Holiday Preriod for children and adults alike and brings multitudes of Christmas revellers to the states´ second city annually.
Literally everything, whether it moves or not, is lit up and culminates in a light-strewn parade, which includes bands, trees, floats, cars and, of course, the Christmas protagonist himself, Santa Claus.
Private citizens join in the fun with the light festivities too, with many participating by decorating their own houses, adding to their light collection and themes year on year.
Although Colorado Springs is to be found at the foot of the Rocky Mountains, it is not famed for it´s White Christmases. The last recorded one was in 1987 when there was over an inch of snowfall. That White Christmas came after a gap of 11 years when, in 1976, over 2 inches of snow fell during the 24 hour period.
Colorado Springs and the neighboring Cheyenne Mountain Resort are well prepared and equipped for families. If you are planning a special Christmas break there, there´s something for everyone budget and a plethora of activities from ballooning to boating, horse-back riding and live entertainment and with an average Christmas temperature of close to 0 degrees centigrade, it´s a cool way to spend the Season of Goodwill.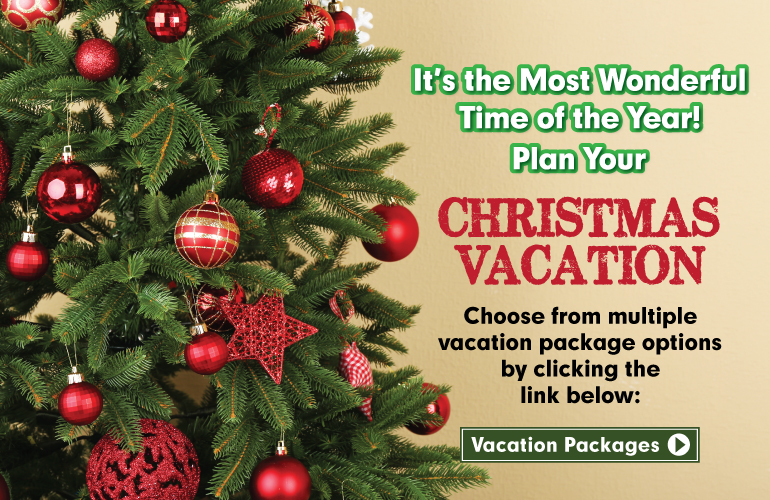 HOTELS & VACATION PACKAGES
MOST POPULAR THINGS TO DO
IN COLORADO