Clearwater, FL Sightseeing Tours & Cruises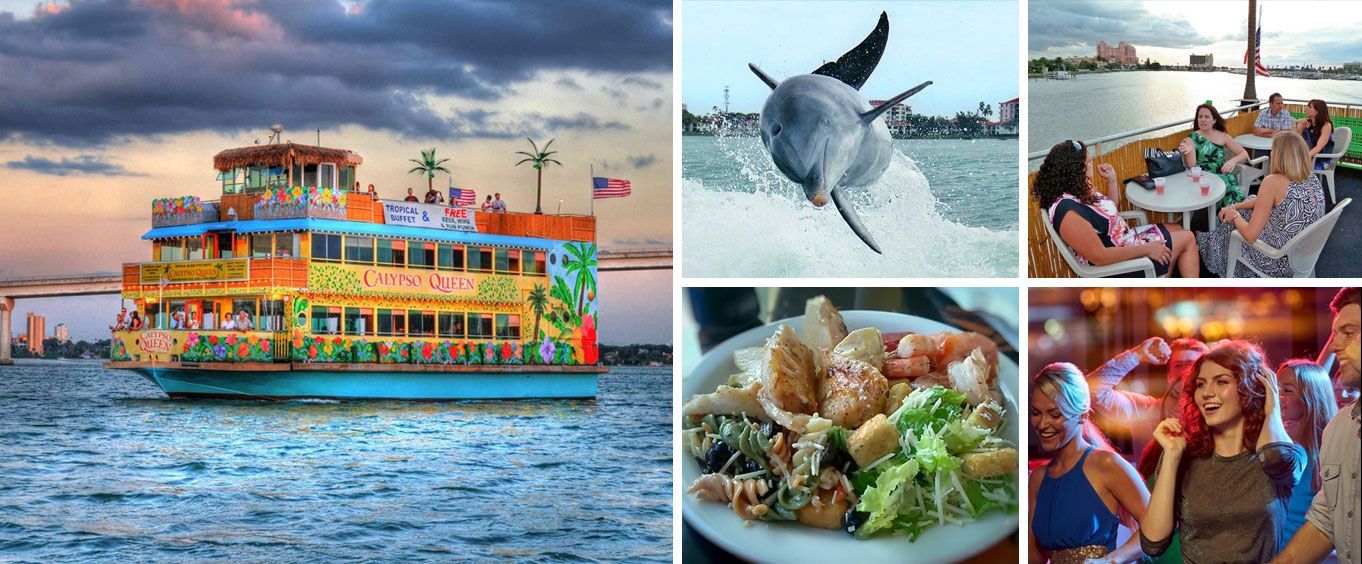 Clearwater Sightseeing Tours & Cruises
Be ready to party and to have a good time once you board the Calypso Queen. The tropical party buffet cruise's main attraction is the dancing. So, be ready to join in on the congo line that will wrap around the boat and be prepared to limbo. The Cruise Director will make sure that everyone is having a good time. Drinks such as wine, rum punch, beer, and soft drinks are complimentary, and there are vegetarian options on the buffet. The Calypso Queen has three decks. Two decks are enclosed and are used for dining, however, the third deck is used for seeing all of the beautiful sights.
Available 351 days between Dec 10 & Nov 30
If your next trip happens to be in the Clearwater, Florida area then consider adding on one of the most fun-filled activity for you and your family members. The trip that you might want to add on is called the Day Trip to Walt Disney World from Clearwater Beach. This trip is awesome because you don't have to deal with the busy attraction's parking and you actually ride to this attraction in luxury and style. You and your entire family will be picked up from your hotel in a styling Mercedes that is super spacious for your whole family. This trip is said to last approximately 10 hours or so. You are able to explore the attraction at your own pace, so get your family ready for the fun.
Available 51 days between Dec 10 & Nov 24
Dec 11
N/A
Sold Out
Dec 12
N/A
Sold Out
Dec 13
N/A
Sold Out
Dec 14
N/A
Sold Out
Dec 15
N/A
Sold Out
Dec 16
N/A
Sold Out
Dec 18
N/A
Sold Out
Dec 19
N/A
Sold Out
Dec 20
N/A
Sold Out
Dec 21
N/A
Sold Out
Dec 22
N/A
Sold Out
Dec 23
N/A
Sold Out
Dec 25
N/A
Sold Out
Dec 26
N/A
Sold Out
Dec 27
N/A
Sold Out
Dec 28
N/A
Sold Out
Dec 29
N/A
Sold Out
>
If you are intrigued by touring the beach and ocean then visit Clearwater Florida's dolphin tour! You may want to see marine wildlife, where Florida is the perfect place for you to do this! Tourists can gather here for a sunny day at the beach to watch the dolphins swim. The Dolphin Watching Tour is for all ages and families. You may enjoy seeing the dolphins on a boat tour as well. You are given the option to go on a Dolphin Cruise. Participate by finding a sunset boat tour near you. You will love the sun and ocean waves.
Pricing and schedule are currently unavailable.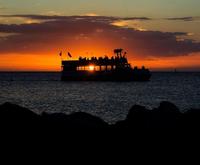 Sunset Cruise is provided by Tropics Boat Tours. It leaves from Clearwater Beach, Florida to the Gulf of Mexico. Are you looking to see the sunset and enjoy a drink? That is exactly what you can do alone or with someone at Clearwater cruises. This cruise allows you to relax and experience a real vacation get away! Sunset Cruise is favored by couples and even singles. There is something for everyone, including live performances, on this cruise! If you are looking for a scenic route and view- then this is it for you. Order your tickets online or call for more information.
Pricing and schedule are currently unavailable.