Clearwater, FL Lunch & Dinner Cruises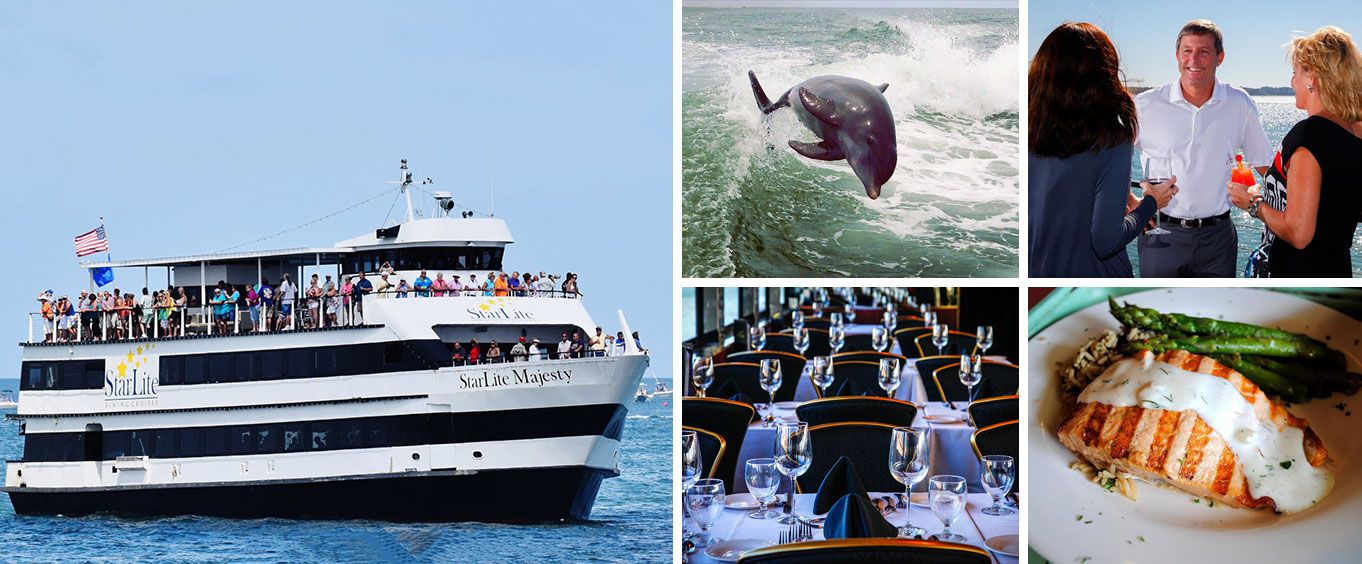 Embark upon an amazing lunch or dinner cruise offered in the gorgeous Clearwater, FL area and experience the beauty of your surroundings while making lasting memories with friends and family.
Clearwater Dinner & Lunch Cruises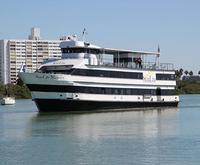 The two-hour lunchtime sightseeing dinner cruise is one that allows guests to view the water off the coast of Clearwater, FL while enjoying a light meal as well. There is an upper area of the boat where guests can stand or sit to get better views of the water and some of the marine life that could swim by the vessel. The entrees served with the meal are made to order, and there are various types of beverages that are served as well. A guide tells stories about the area along the coast and talks about the wildlife in the water.
Pricing and schedule are currently unavailable.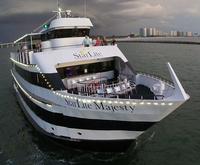 The Clearwater Dinner Cruise and Dance Cruise in Clearwater, FL has many great things to do during the cruise. This can be a friends and family evening, or a romantic evening and it makes a great day. With a breath-taking view of the city and the coastline, an outside deck to take great photos from, and windows to view from the interior. Enjoy music and dancing on the cruise with a professional DJ, a dance floor, and an in-house bar. The tour lasts 3 hours and includes a three-course meal of choice including; seafood (chef's selection), chicken cordon bleu, vegetarian harvest, beef burgundy, a chicken Caesar salad, and shrimp creole. All that is missing is you! Buy the ticket from Starlight Cruises and board the ship to have a great evening of fun, romance, and dancing.
Pricing and schedule are currently unavailable.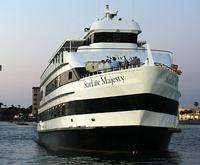 Take to the water to enjoy Clearwater, Florida in a different way with a lunchtime dance cruise; this is a great complement to sightseeing on land. A delicious meal is served as the ship gently glides across the water on this leisurely cruise, and there is plenty of opportunity to enjoy the beautiful scenery along the shoreline. Take to the dance floor and enjoy a fun-filled afternoon dancing to delightful music. This dinner cruise offers a fun, energetic, and delicious way to enjoy Clearwater, and it is certain to be one of the highlights of any trip to the area.
Pricing and schedule are currently unavailable.