Clearwater, FL Attractions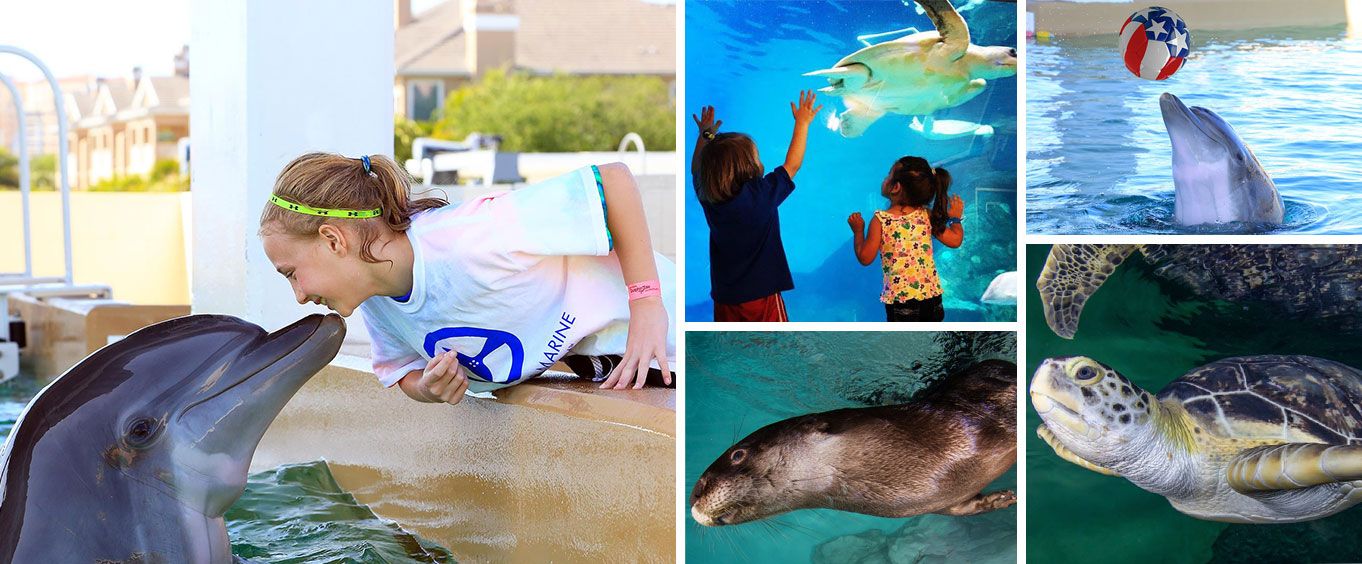 The Clearwater Marine Aquarium, a marine life rehabilitation center in Clearwater, Florida, has a number of different marine life exhibits. These exhibits include dolphins, otters, sea turtles, pelicans, and sharks which are being rehabilitated and prepared for their return to the wild, as well as an interactive cownose stingray display. The aquarium is also the permanent home of Winter the Dolphin, star of the movies Dolphin Tale and Dolphin Tale 2, who adapted by learning new swim patterns to the amputation of her tail after it was caught in a crab trap. The aquarium permits photography and video recording, and includes snack stands and a gift shop.
Available 358 days between Now & Nov 30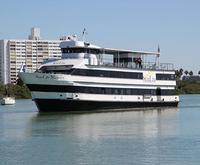 The Dinner Cruise at Clearwater Beach will be the perfect place to spend a peaceful meal while on my vacation in sunny Florida. The crisp coastal breeze will whisk away my worries as I dine on freshly cooked cuisine, prepared by an executive chef. Perhaps I'll be lucky enough to see a dolphin jumping in and out of the blue ocean water, as a skilled narrator recounts the detailed history of the area. The view of the vast landscape and wildlife will be serene as I sip away at my cocktail and glide gently across the glistening coastal waters.
Pricing and schedule are currently unavailable.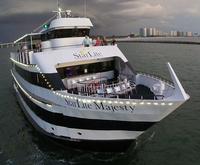 Passengers on the Clearwater Dinner and Dance Cruise will be treated to an evening of music and laughter while on a spacious boat designed with three levels. Since the boat departs just before sunset, passengers have views of the sun shining on the surface of the water as it sinks below the horizon. The meal includes three courses. Drinks are available at the bar. Passengers can dance on all of the levels, but tables are set up for dining on the lower level. A live DJ graces passengers with a variety of music while they dance or simply enjoy the views.
Pricing and schedule are currently unavailable.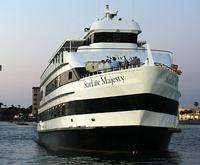 While in Clearwater, Florida why not try a little afternoon delight. A lunch time Dance Cruise is the ticket to an afternoon filled with romance. Relax and see the beautiful sights along the bay and listen to great music provided by the live band. Decide to have a great meal to accompany your drinks. Two options are available. The air conditioned dining area or the open air observation deck. Either one will provide spectacular views of the coastline. Along the way in, Clearwater Bay, you might see Bottlenose Dolphins swimming nearby. All is possible on this Lunchtime Dance Cruise. This is a wonderful way to spend an afternoon with your significant other. Beautiful sunshine, music, and dancing will make their heart melt.
Pricing and schedule are currently unavailable.