Kings Island Theme Park & Waterpark
6300 Kings Island Dr Mason, OH 45040 |
1-800-987-9852

Treat the whole family to the fun and excitement of one of Ohio's most popular theme parks, Kings Island, with more than 80 rides, shows, and admission Soak City Waterpark.

Details

Most guests spend approximately 8-12 hours at the park.

Kings Island Theme Park and Soak City Waterpark are both included for one admission.

Appropriate for All Ages

Handicap Accessible

Both Cameras and Video Cameras are Permitted

Restaurant and Gift Shop On-site

View Schedule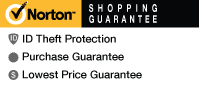 Description
Kings Island was designed to provide thrills and fun for the whole family. The youngest guests at the park will enjoy the 'Best Kids Area in the World' for 13 years in a row according to Amusement Today, where they can meet some of Nickelodeon's most popular characters, including Spongebob Squarepants, Jimmy Neutron, and others, at the Nickelodeon Universe. Nickelodeon Universe also provides thrill rides, including Backyardigans' Swing-Along, Blue's Skidoo, Fairly Odd Coaster, Go, Diego Go!, Jimmy Neutron's Atom Smashers, La Adventura de Azul, Lazytown Sportacopters, Little Bill's Giggle Coaster, and more.
Older kids and adults will jump at the chance to ride such famous coasters as the Diamondback, the Firehawk, the Back Lot Stunt Coaster, and more. Make sure to check out the Banshee, the world's longest inverted roller coaster new in 2014, and of course the Beast, the world's longest wood roller coaster.
Rides have also been designed for the whole family to enjoy together, including Adventure Express, Congo Falls, Dodgem, and the Eiffel Tower.
In the summer months enjoy the 33-acre Soak City waterpark, included with park admission. Featuring more than 50 water activities, 30 water slides, tropical lagoons, rushing rivers and surfable tides. The park also provides you with snacks, drinks, and plenty of live entertainment to create a complete adventure for your time at the Kings Island theme park. So grab your family and friends for a great time at Kings Island!
Kings Island Thrill Rides

Banshee - New in 2014, the world's longest inverted roller-coaster. Riders scream through 4124 ft of track, up to 68 mph
Firehawk - A Flying Coaster, at 50 mph riders experience the feeling of human flight.
Flight of Fear - 0-50 mph in just 4 seconds, and in total darkness
The Beast - World's longest wooden roller-coaster
Drop Tower - Plunge 26 stories, from 315 ft. on the world's tallest gyro drop.
Sling Shot - Catapult 275 ft up in the air, reaching speeds of 100 mph!
Many More
Kings Island Family Rides
Viking Fury - A 'Medieval Viking Ship' Swing
Dodgem - Bumper Cars
Adventure Express - 'Mine Track' roller-coaster
Back Lot Stunt Coaster - Experience the feeling of being a stunt-car driver
White Water Canyon - Get wet on this raging-rapid river adventure
Congo Falls - Ride down a 43 ft. tall waterfall
Soak City Waterpark
Aruba Tuba - Tubeslides for kids, a tubeslide parents can ride with their kids, and group slide
Breakers Bay - Family-friendly wave pool
Tidal Wave Bay - Big surfable waves
Mondo Monsoon - 4-person raft free fall ride
Zoom Flume - 4-person raft water flume
Body Slides
Mat Slides
Splash River - Tube float with interactive features
Reviews

MOST POPULAR THINGS TO DO
IN MASON OHIO